What Are Perks?
Perks are plugins, powered by Gravity Perks,
that add new features for Gravity Forms.
GP Nested Forms
Create forms within forms for better management of complex forms. Formception!
GP Populate Anything
Dynamically filter and populate field choices and values with posts, users, taxonomies, terms, Gravity Forms entries, and databases. Pretty much anything!
GP Unique ID
Generate unique IDs (i.e. reference numbers, codes, invoice numbers, etc.) on submission for your Gravity Form entries.
GP Conditional Pricing
Create flexible, conditional pricing for your Gravity Form product fields.
GP Limit Choices
Limit how many times a choice may be selected for multi-choice fields (e.g. Radio Buttons, Drop Downs, Checkboxes, etc).
GP Limit Dates
Limit which days are selectable for your Gravity Forms Date Picker fields.
GP Preview Submission
Add a simple submission preview to allow users to confirm their submission is correct before submitting the form.
GP Conditional Logic Dates
Allows Date fields to be used in Gravity Forms conditional logic.
GP eCommerce Fields
Make Gravity Forms more eCommerce-friendly with support for Tax, Discounts, and Subtotal fields.
GP Limit Submissions
Limit the number of entries that can be submitted by almost anything (e.g. user, role, IP, field value).
GP Advanced Select
Modern Drop Down and Multi Select fields with search and powerful integrations.
GP Advanced Save & Continue
Advance your Gravity Forms Save & Continue functionality with auto-saving, auto-loading, and draft management.
GP Google Sheets
Automatically send and sync Gravity Forms data with Google Sheets — and unlock new possibilities for your data.
GP File Renamer
Effortlessly rename files uploaded with Gravity Forms, powered by flexible naming templates.
GP Advanced Phone Field
Level up your Phone fields with automatic country code selection, real number validation, and stylish visuals.
GP Page Transitions
Bring your forms to life with animated transitions between form pages and automatic page progression.
GP QR Code
Generate QR codes from field values and scan QR codes directly into fields.
GP Advanced Calculations
Perform advanced calculations with mathematical functions, conditionals, and a powerful formula editor.
GP Entry Blocks
Add blocks to the WordPress Block Editor for displaying and editing entries.
GP Auto List Field
Sync the number of rows in your List fields with a field value or capture the row count in a field.
GP Notification Scheduler
Schedule Gravity Forms notifications to arrive when they matter most — like onboarding campaigns, recurring anniversary offers, and event/expiration reminders!
GP Address Autocomplete
Simplify Address field entry and save your users time with our Google Places Autocomplete API integration for Gravity Forms.
GP Inventory
Easy, flexible inventory management for Gravity Forms.
GP Randomizer
Randomize choice order in Gravity Forms choice-based fields.
GP File Upload Pro
A professional file and image uploader that feels like magic.
GP Date Time Calculator
Use Date and Time fields in your Gravity Forms calculation formulas to calculate the time between different dates and times.
GP Easy Passthrough
Easily transfer entry values from one Gravity Forms form to another.
GP Better User Activation
Take control of your Gravity Forms User Activation page.
GP Media Library
Automatically import uploaded files (images, documents, etc.) to the WordPress Media Library when the form is submitted.
GP Post Content Merge Tags
Adds support for Gravity Form merge tags in your post content.
GP Live Preview
Preview your forms on the frontend of your site.
GP Multi-page Navigation
Navigate between form pages quickly by converting the page steps into page links or creating your own custom page links.
GP Disable Entry Creation
Disable entry creation per form with Gravity Forms.
GP Price Range
Specify a minimum/maximum price for "User Defined Price" product fields.
GP Reload Form
Reload the form following an AJAX submission. Useful in situations where you would like to allow multiple form submission without refreshing the page.
GP Limit Checkboxes
Limit how many checkboxes can be checked.
GP Terms Of Service
Add a "Terms of Service" field to your forms.
GP Word Count
Limit the number of words that can be submitted in a Single Line Text, Paragraph Text and Post Body fields.
GP Email Users
Send a quick email to all users who have submitted a specific form.
GP Pay Per Word
Create products which calculate a total based on the number of words in a Paragraph of Post Body field.
GP Placeholder
Add support for HTML5 placeholders to Gravity Forms.
GP PayPal One-time Fee
Add a one-time fee to the first payment of a PayPal Standard subscription.
GP Expand Textareas
Tiny textareas in the form editor can be a challenge! Load form editor textareas in a modal window for easy editing.
GP Copy Cat
Allow users to copy the value of one field to another automatically or by clicking a checkbox. Is your shipping address the same as your billing? Copy cat!
GP Auto Login
Automatically log users in after registration.
GP Blocklist
Validate your form using WordPress' "Disallowed Comment Keys" setting in Settings › Discussion.
GP Read Only
Mark your form fields as read-only to allow users to see field data but not modify it.
Pricing
Basic
Best for personal use and first time wizards. Includes access to hundreds of snippets and tutorials.
59/year
1 perk

Choose from 47+ premium Gravity Forms add-ons.

1 site

Any single perk on a single site.


BASIC

support

Fast Response We've got a team of wizards waiting to aid you on your quest.
Automatic Updates Stay fresh, stay secure. New updates arrive weekly.
Advanced
Unlock Gravity Perks superpowers across multiple websites with enhanced support.
149/year
3 perks

Choose from 47+ premium Gravity Forms add-ons.

3 sites

Any 3 perks on up to 3 sites.


ADV

support

Faster Response Average response time is 2 hours or less. Fast and friendly.
New Perks New perks are added regularly. You get immediate access.
Snippet Library Do more with enhanced support for hundreds of snippets.
Automatic Updates Stay fresh, stay secure. New updates arrive weekly.
Best Value
Pro
A must-have for professionals using Gravity Perks on multiple websites with custom configurations.
299/year
Unlimited perks

Access to all 47+ premium Gravity Forms add-ons.

Unlimited sites

Use as many perks on as many sites as you need.

PRO

partnership

Fastest Response Teleport to the front of the queue. Average response time is 1 hour.
New Perks New perks are added regularly. You get immediate access.
Snippet Library Do more with hands-on support for hundreds of snippets.
Customizations We help with minor customizations to get it working just right.
Automatic Updates Stay fresh, stay secure. New updates arrive weekly.
30-Day 100% Money Back Guarantee!
Try Gravity Perks risk-free. If you're not completely satisfied with our product after 30 days, we'll refund your purchase; no hassle, no fuss.
Why Buy Gravity Perks?
Gravity Perks is a platform and delivery system for "perks". Install Gravity Perks and then activate whichever perks make Gravity Forms more awesome for you. It's like JetPack but specifically for Gravity Forms.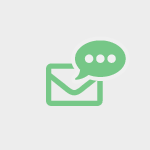 Zealously Supported
Gravity Perks is zealously supported by the whole Gravity Wiz team, which includes a core Gravity Forms developer. We are eager and able to help!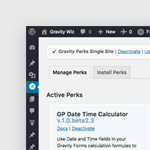 Manage in the Admin
Install and manage your perks right from the WordPress admin. Get the features you need without the hassle of installing plugins manually.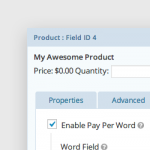 Seamless Integration
Don't waste time learning a new system. Gravity Perks seamlessly integrates with Gravity Forms' existing interfaces.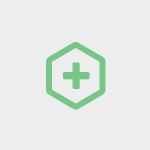 New Perks Regularly
New perks are developed throughout the year. We average a new perk every 3 – 4 months. Access new perks for free (up to your license limit).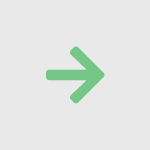 Forward Compatibility
Buying Gravity Perks grants you access to all perks. That's 47+ and counting!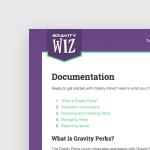 Dependable Documentation
We take pride in our documentation. Each perk is exhaustively documented before it is published and kept up-to-date with each release.
Powerful Features, Amazing Support.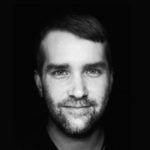 Gravity Perks saves you time and money by providing a suite of tools to help you tailor Gravity Forms to suit your unique business needs.
Carl Hancock, Gravity Forms

Thanks a lot, you made my day! Gravity Perks has the best support I've experienced.
Henrik, smithstudios.no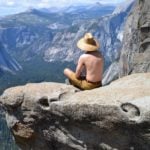 I love Gravity Perks by Gravity Wiz… couldn't run my business without it.
Benjamin Hoffman

Gravity Perks provides terrific support! Big thanks for all the excellent help.
Tommy Dhalberg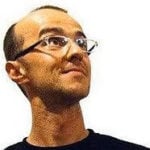 Unbelievable support. Fast, kind, knowledgeable, helpful. The best support I've ever had in over 15 years of web development.
Luca, Freelance Developer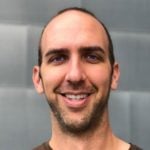 Gravity Perks is an essential group of improvements to Gravity Forms. The Perks are immaculately developed and reliable. Each Perk that GravityWiz releases is well thought-out, implemented, and supported. Gravity Perks is an incredible value.
Zack Katz, Creator of GravityView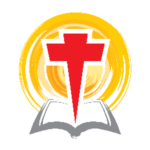 A big thank you to David at Gravity Wiz for helping us out with a Gravity Perks issue. First-class support for a first-class plugin.
EMW, twitter.com/the_emw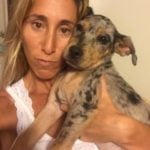 Gravity Perks has amazing features that let you develop whatever form you need but most importantly, the customer service is incredible!
Paula, Kimo's Rent A Car and Accommodation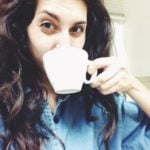 We've used Perks for a month and, already, we can't imagine life without Gravity Perks. You guys are great and your product is indispensable.
Kylie Spizale, Family Missions Company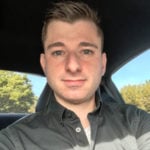 Seriously, you and your team are AMAZING. Best support I've gotten in 6 years of building custom WordPress sites.
Eric Robinson, No Dinx, Inc.

Thank you very much. Your plugin and support ethic are both exemplary.
Adam Thomson, whitetail.co.nz
You may be wondering...
What do I get with my Gravity Perks license?
The world! As well as automatic upgrades, access to new perks, and magical support. Not bad, eh?
How long do I have access to your magical support?
So long as you have an active license, you will have access to our magical support. We can't wait to help you!
How long does my license last?
Your license is good for one year from the date of purchase. Your license will automatically renew each year until canceled.
Do I have to keep an active license?
Your license will renew automatically but you are free to cancel it at anytime directly in your account. If you decide to cancel your subscription, you will continue to have full access to the Gravity Perks package until your license expires. When your license expires, any perks you have installed will continue to function normally; however, you will lose access to future updates, new perks, and, most tragically, our magical support.
What are the requirements for this plugin?
Gravity Perks requires a minimum version of Gravity Forms 2.2+ and WordPress 4.8+; however, each perk has its own minimum requirements.
Can I upgrade my license after purchase?
Absolutely. You can log into the My Account page and upgrade your license any time after your purchase. Full details here.
Can I use my Basic license on a live site and a staging site?
Yes but not all staging sites are supported. We have built in support for a number of popular staging environments. See our licensing documentation for more details.
Can I install three different perks on three different sites with the Advanced license?
No, you are limited to three perks per license. You can use those same three perks on up to three sites.
I'm running multiple sites on a single WordPress Multisite installation. Can I use a Basic license?
No. You will need a license that covers the total number of sites configured on your Multisite install. We recommend a Pro license for unlimited perks on unlimited sites.
How does Gravity Perks impact my website's performance?
Gravity Perks only loads the perks you have installed and activated to minimize it's footprint on your website's performance. Each perk is optimized to run as efficiently as possible.
More features than you can shake a wand at!
Join 15,000+ other folks who are already
saving time and money with Gravity Perks!