Not so hot take. Populate Anything is the most powerful, versatile data population plugin in the Gravity Forms ecosystem. It has earned its reputation as the Swiss Army plugin because, on top of dishing out dynamic data like a delivery boy, it reimagines what's possible with Gravity Forms.
Populate Anything 1.0 was a huge leap forward in functionality, performance, and stability. It's time to explore 2.0, which is all about speed and improvements when working with large amounts of data.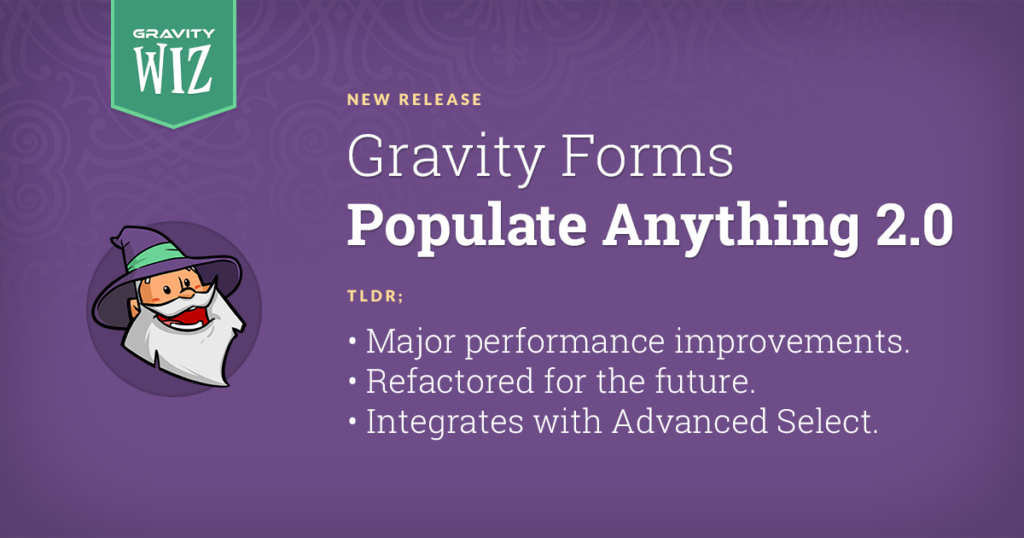 Our Secret Weapon
Users pushed Populate Anything to its limits by dynamically populating thousands of field choices and values through numerous connection points. Naturally, this can bring The Clunk ™ and we've been testing 2.0 as a solution.
When it comes to value population and complex chaining, Populate Anything 2.0 is far faster than its predecessor. For example, turning 25 seconds of loading time into 1.8. 2.0 has also been refactored for improved reliability and future development.
What else?
2.0 Paves the Way for GP Advanced Select
Populate Anything 2.0 might not be a silver bullet for exceptionally large data sets but it can tag-team your data with GP Advanced Select, a perk we're announcing right now. Why?
These two are the big, dynamic data dream team.
Here's how it works:
GP Advanced Select is a perk designed to improve Gravity Forms field UX, accessibility, and flexibility. When used with Populate Anything, Advanced Select profoundly improves the performance (speed) of heavily populated fields.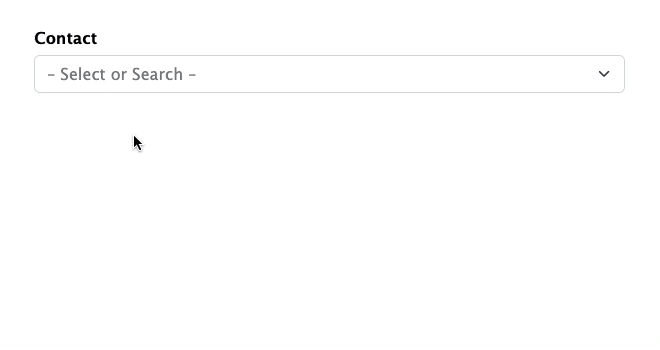 With Populate Anything, Advanced Select can:
Lazy load (i.e. infinite scroll) thousands of dynamically populated choices. Only 50 choices will be loaded by default. And it will load 50 more with each scroll.
Optionally delay loading of choices until fields are interacted with.
Use a select's search value to filter the choices returned, meaning efficient queries and reduced browser burden.
GP Advanced Select is almost ready for launch. We're putting the finishing touches on it now — expect a release within a few weeks.
Notes on Rolling out 2.0
This time around, we're scrapping the prolonged beta.
Populate Anything 2.0 is available immediately by manual download for all customers. It will be the default version served for new installations.
This gets new customers and new installations using 2.0 immediately, while still preserving our ability to serve updates to existing installations of the 1.x branch. Once we're confident 2.0 is ready for existing installations, it will become available via auto-update and we will stop serving the 1.x branch.
We'll be sure to keep you informed along the way via Gravity Wiz Weekly.
–
Be the First to Try Populate Anything 2.0!
Populate Anything is available now on new installs and by manual download. Stay tuned for Advanced Select in the coming weeks!