Come wind down for the holidays with your friendly neighborhood wizards!
Ready to join? 👇
Join us for a 40 minute live presentation and discussion about Gravity Perks — hosted by Gravity Wiz founder David Smith.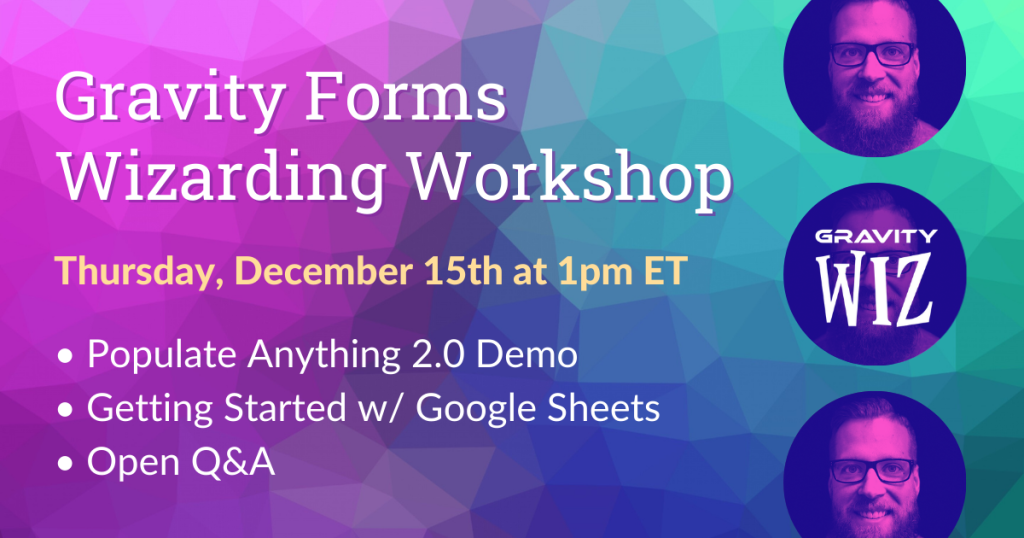 What's on the agenda?
Live demo: behold the powerful performance gains of Populate Anything 2.0
Get started with importing Gravity Forms data into Google Sheets
Get answers to your most maniacal Gravity Forms questions
What do I need to know?
We're using Zoom.
This session will be "chat only" for participants — no mic or video required.
If you have a question, please use the form above for consideration.
We're going live at 1PM EDT and the link will be available from this page.