Gravity Wiz is a small company dedicated to providing awesome Gravity Forms resources in the form of snippets, tutorials and plugins.
The Team
---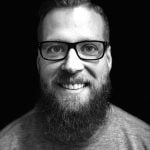 Well, hello there! My name is David Smith. Not a very wizardly name but yes, I am one of the wizards behind Gravity Wiz.
I've spent the last decade of my life mastering Gravity Forms and sharing that mastery with the Gravity Forms community! Feel free to ping me on Twitter. I love meeting new people!
---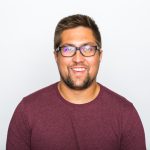 Hey there, I'm Clay. I joined the Gravity Wiz team as the lead engineer in 2017.
I've been working with WordPress since 2008 and have a knack for creating magical solutions that solve everyday needs. Some of those include creating the most popular local development tool for WordPress and pioneering the drag-and-drop theme framework ecosystem.
I've delved deep into the arcane technologies. Keep an eye out for new, robust, sorcerously powerful perks!
---
Scott Support Lead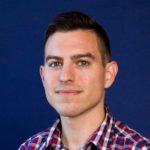 Greetings, traveler. I am called Scott. I joined Gravity Wiz in 2019 as the support lead. I cast spells that allow the other characters to do what they do best. I manage the support team, write documentation and blog posts, answer customer questions, chase down bugs, and conjure up ways to improve the customer experience.
---
Samuel Support Wizard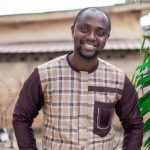 Hi there, I'm Samuel. I'm a Gravity Wiz Support Wizard. I assist customers with solutions for their use cases and troubleshoot and identify solutions to resolve customer issues.
When I am not coming up with solutions for customers, I love to spend time with family and watching football.
---
Dario Support Wizard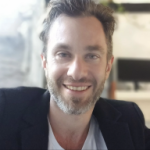 Hola Che! This is Dario. I'm a Support Wizard at Gravity Wiz. I'm a huge fan of video walkthroughs and getting things done the wizardly way.
If I can help, I will.
When I'm not casting spells, I'm into sustainability, working locally to leave a better world for the generations to come.
---
Matt Support Wizard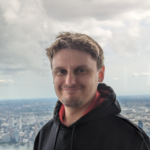 Hey, I'm Matt, a Support Wizard here at Gravity Wiz. I spend my days conjuring up magical solutions for customer's use cases, and helping to banish any issues they may have.
When I'm not wearing my wizard's hat, you can often find me getting stuck into a DIY project, or absorbed in a TV boxset.
---
Rob Support Wizard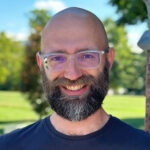 Hey, I'm Rob. I'm a Gravity Wiz Support Wizard. I love finding creative solutions to form problems. If I can cast a spell to make a problem disappear, I can't wait to find the spell.
When I'm not searching the spell book, you might find me playing a board game, fishing, or riding an ATV on the beach.
---
Cole Marketing Lead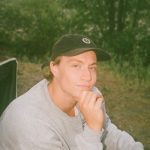 Hey, I'm Cole – resident marketing wiz (and ninja-editor) here.
When new magic is conjured at Gravity Wiz, I help share it with the world. You'll find me in a dark tower (my office) cooking up new content or travelling the earth (internet) far and wide to share our story with new listeners. When I'm not working, you'll find me writing, producing music, or travelling the world. 🌎
---
Saif Software Engineer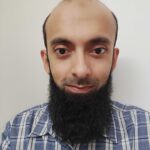 Hey there, I'm Saif. I'm a Software Engineer at Gravity Wiz. I handle development issues such as bugs, features, fixes, and code snippets. I strive to make improvements that bring happiness to our customers and enhance the resilience of our products.
Outside of work, I enjoy spending time with my family and watching Formula 1.
---
Matt Software Engineer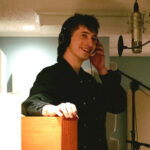 Hello, Matt here, staff dark wizard (software engineer).
I'm usually conjuring new, dark magic (development of new products and features). You also might hear of me tweaking a potion recipe gone wrong (fixing bugs).
---
Taylor Executive Assistant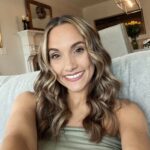 Hi, I'm Taylor! As the Executive Assistant at Gravity Wiz, my main role involves taking on tasks that allow my fellow Wizards to hone in on their magic. 🪄
I am a wife and mother of four children. Aside from working at Gravity Wiz, I love spending quality time with my family and indulging in my creative side through DIY projects and crafting.
---
What is Gravity Forms?
With the way Gravity Forms has revolutionized WordPress forms, I can't believe you haven't heard about this awesome WordPress plugin! A quick and easy way to familiarize yourself with Gravity Forms is the nice intro video on the GF home page (click the big play button).
Gravity Forms provides an easy-to-use, drag-and-drop interface for building forms very quickly. Don't be fooled by Gravity Forms clean UI. There is a lot more functionality available just below the surface. And that is what Gravity Wiz is all about. Helping you get the most out of Gravity Forms!
Anything else?
Be sure to follow Gravity Wiz on twitter @gravitywiz and if you haven't already signed up for Wizardly Updates, you can do so here.
Gravity Wiz Weekly Newsletter
Don't miss a thing. Get our weekly updates by owl or email. Ok, we're still working on the owl service, so just email for now.