Use this snippet in conjunction with Gravity Forms dynamic population functionality to populate the current user's role into any form field.
This snippet assumes the "Allow field to be populated dynamically" option is checked and the Parameter Name option is set to "user_role".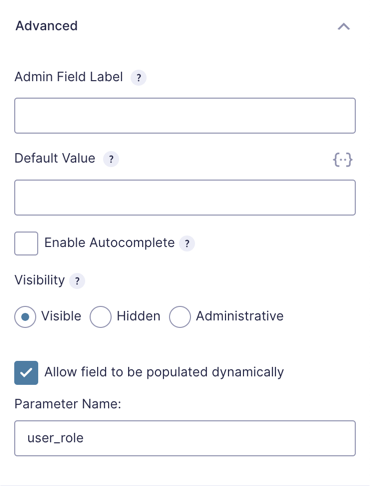 Other Uses
Need to apply conditional logic based on the user role? Just use this snippet to populate a hidden field with the user's role. You can then apply conditional logic to other fields based on the value of that hidden field. Read this related tutorial for more information.
Did this resource help you do something awesome with Gravity Forms?
Then you'll absolutely love Gravity Perks; a suite of 47+ essential add-ons for Gravity Forms with support you can count on.