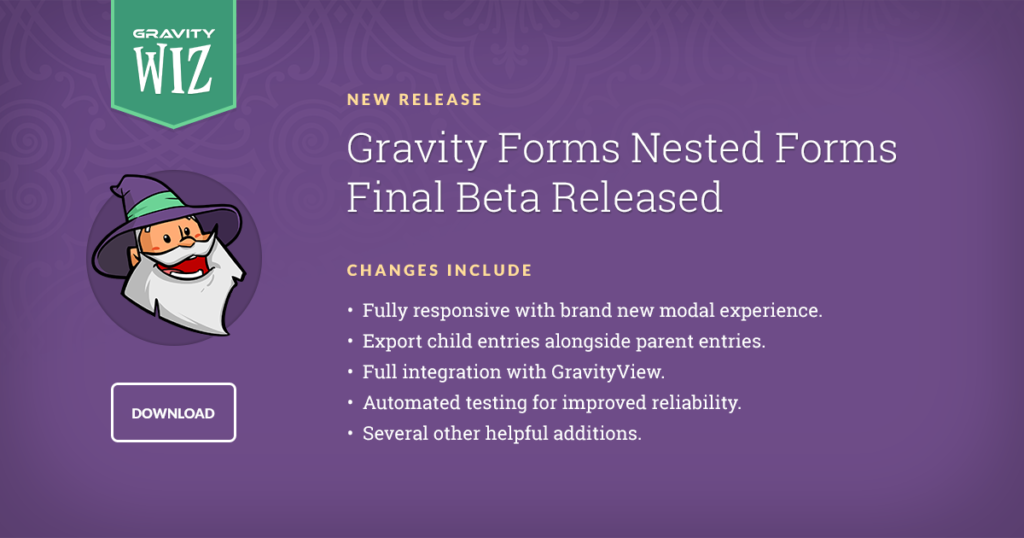 Gravity Forms Nested Forms has been one of our most popular Gravity Forms add-ons to date. We've been working sorcerously hard to finally get this perk out of beta and give it a well-deserved 1.0.
We're happy to announce that 1.0-beta-8 will be the final beta release of this perk. It also happens to be the most feature-packed beta we've ever released.
Fully Responsive w/ Brand New Modal Experience
Nested Forms is now fully responsive! You will find the default Nested Form fields table collapses gracefully into a stacked "card" format on lower resolutions. We've also switched modal libraries to provide a far more fluid and user-friendly modal experience on mobile devices.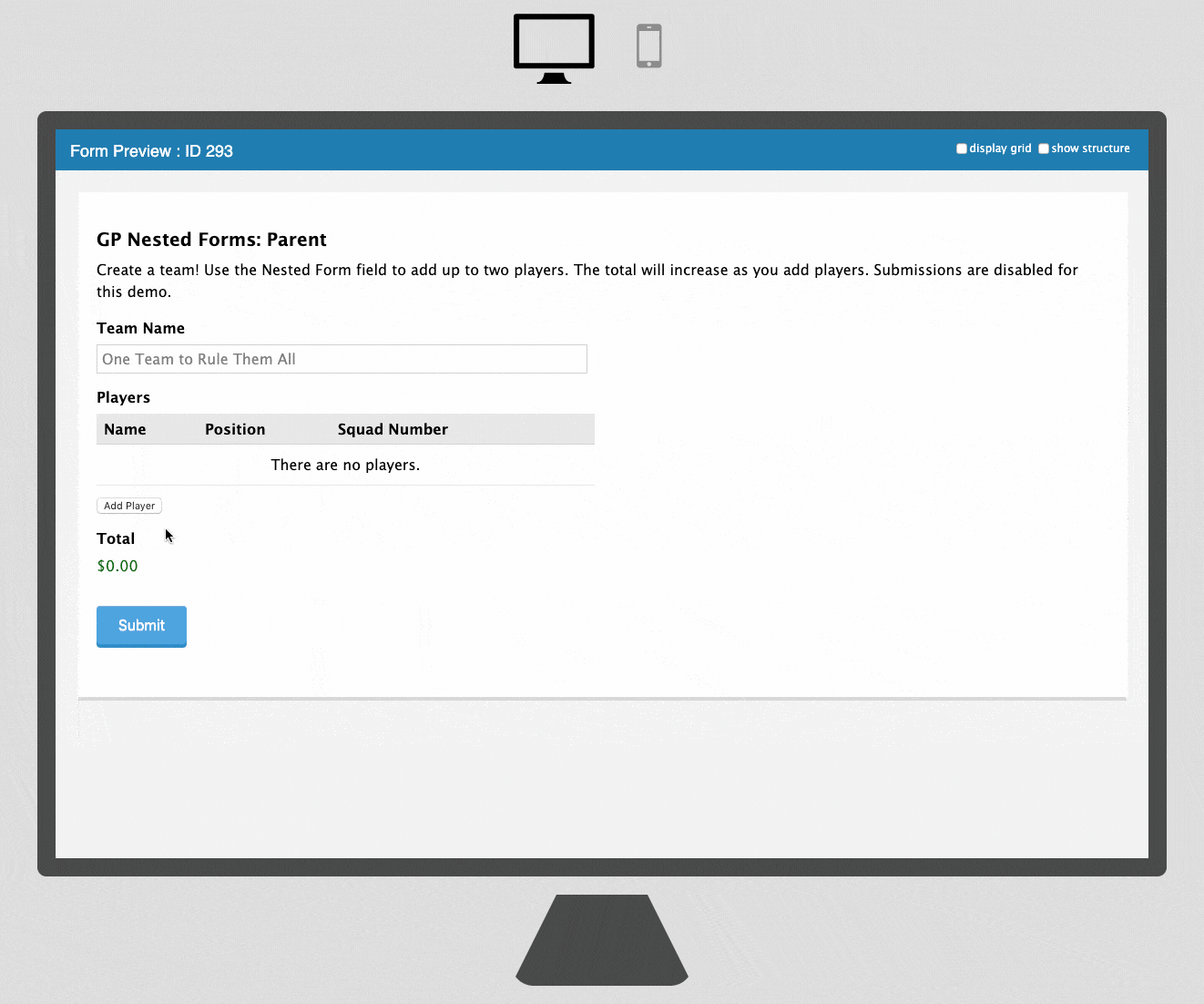 If you're upgrading Nested Forms on an existing installation, Nested Forms will continue to use the old modal library (jQuery UI Dialog). New installs will automatically use the new Tingle.js library. If you'd like to activate the new modal experience after upgrading, use this filter.
Export Child Entries Alongside their Parent Entry
When exporting entries from a parent form, child fields for each Nested Form field are now available to be exported alongside the parent entry. This has been the most highly requested feature for Nested Forms!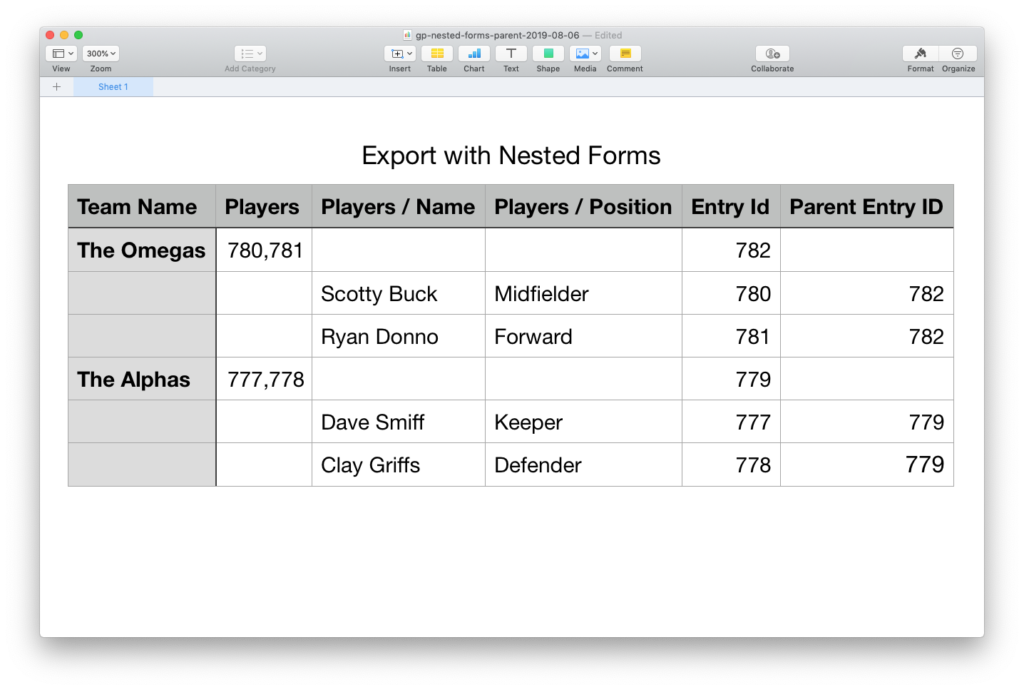 Full Integration with GravityView
Are you using GravityView to display your Gravity Forms entries on the your website? Nested Forms is now fully integrated with GravityView. Nested Form fields now render perfectly in each view and child entries can be added, edited and deleted when editing a parent entry via GravityView.
Robust automated testing for improved reliability moving forward.
We're committed to backwards compatibility and future-proofing our code. We're doubling down on this commitment with the addition of a full suite of automated testing to make sure new features and bug fixes don't break existing functionality.
Helpful Additions
This beta is stuffed with smaller, helpful additions too.
Merge tag modifiers (:sum, :total, and :count) can now be inserted directly from the merge tag selector in calculation-enabled fields.
We've added support for setting child entry limits by field value via a snippet. Full walk-through coming soon!
For our developer folk, programmatically added child entries will now automatically appear in the corresponding Nested Form field in the parent entry.
We Want Feedback!
We've had plenty of good wine and good food while we've toiled away in our tower but we are HUNGRY for feedback! Please take the new beta for reckless joyride and report back with wild, windswept hair. We want to know exactly what you think. ?