Join us for a 45 minute live Gravity Forms workshop hosted by the wizards!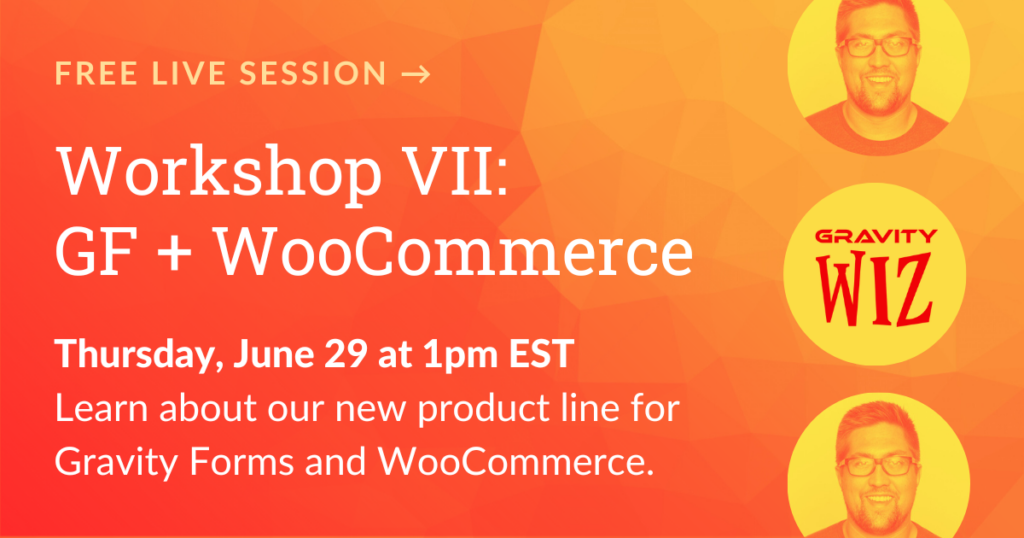 What's on the agenda?
Guess what? We're branching into the wonderful world of WooCommerce.
Be the first to get an overview of our new product line — Gravity Shop — and a demo of this product line's first product, GS Product Configurator.
As always, submit additional questions below and get them answered live. 😉
Register
" " indicates required fields
What do I need to know?
This session will be hosted on Zoom and is chat only for participants — no mic or video required.
If you have a question, please use the above form for consideration.
Register to get notified when we go live.
How can I get the recording after it's done?