Greetings, wizards!
Our friends at Gravity Hopper have released an awesome new add-on called Multisite Global Forms. Create forms on the primary site and automatically distribute them to other sites on the network with support for receiving entries on the primary site from the distributed forms. Powerful stuff!
If you haven't already, check out Gravity Forms growing library of video tutorials. There's already a good variety of subjects covered. Let us know your favorites. ?
As for us, we've been busy working on our upcoming perk, Gravity Forms File Upload Pro. This new perk greatly improves the user experience of Gravity Forms' File Upload fields with support for zooming and cropping, image previews, and tasty file icons. Worried about having to add a new field on dozens of forms to reap these benefits? You'll be thrilled to hear that these features can be enabled on any existing File Upload field.
We expect the first beta to be available in the next few weeks. Here's a sneak peek of what the new perk in action!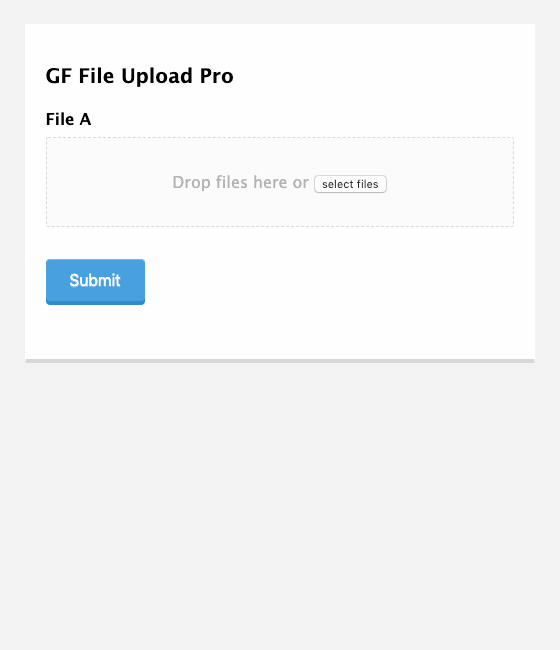 Alright, wizards. Until next week. ⚡️
Resources
Custom Field Confirmation
Fixed issue where multiple double-confirmations couldn't be used in the same form.
Gravity Perks
GP Limit Submissions (v1.0-beta-1.22)
Fixed issue where date field's limits were not being honored. (#2)
GP Nested Forms (v1.0-beta-8.52)
Fixed issue where child entries would not be attached to the proper entry when used in conjunction with the WooCommerce Gravity Forms Product Add-ons plugin.
GP Populate-Anything (v1.0-beta-4.61)
Fixed issue where Live Merge Tags would become uncoupled when depended fields contained ampersands and other special HTML characters.
GP Word Count (v1.4.6)