Our popular Automatic Save & Continue snippet was built on top of core Gravity Forms functionality to reflect how work actually happens: you're jumping between tasks, getting pulled into meetings, tending to your toddler's surprise spaghetti sauce wall mural, and your work day has disappeared before you can hit save.
With longer submissions, there's nothing worse than returning to find all of your work has disappeared.
This snippet became our most requested perk. We studied your feedback and developed a list of most-requested features. Then, we built all of them.
Now, it's time to share our 46th perk with the world. Advanced Save & Continue Beta 1 is here!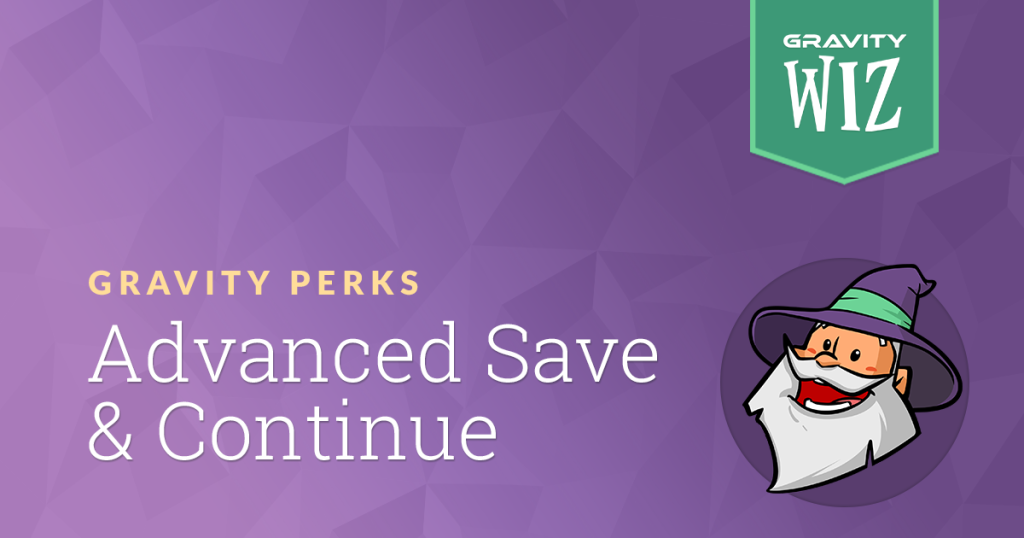 Ready to explore?
Advanced Save & Continue reflects how you work.
We see you creating lengthy checkout or quoting forms, high word-count submissions or multi-step internal tools. Advanced Save and Continue (GPASC) is a natural next step — removing the stress and friction for you and your users as they work on getting to submit.
Automatically save & reload progress.
GPASC saves everything as you go, field by field and page by page. Ready for you whenever you return, reloading your last draft in full, and doing so whether you are logged in or not. Be at peace, my friend!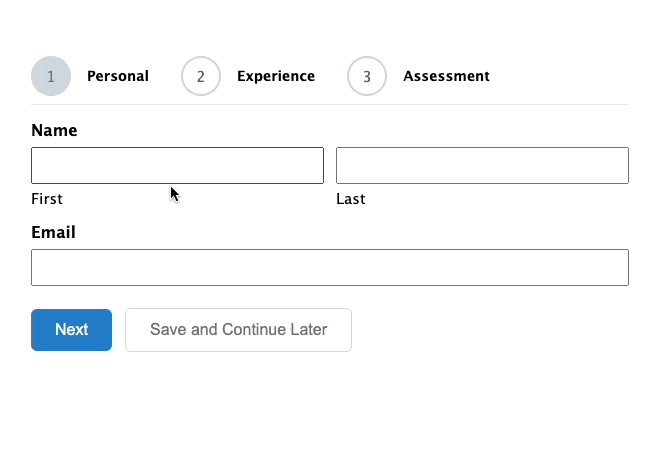 No more links, send-to-email, or extra clicks.
In contrast with core functionality, no additional steps are required to save and access your drafts. Just open up your form and get back in the groove. If you want to keep the links, no problem. Just enable these in the backend.
Manage multiple drafts.
Display a list of previous drafts and jump between them in a snap. Continue from an existing draft, or start fresh. Delete any you don't need. Using shortcodes, add your drafts to any page.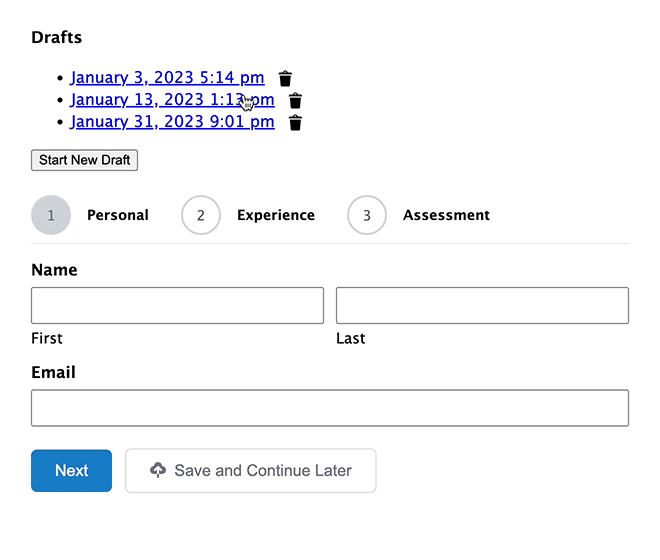 Supports authenticated (logged-in) or unauthenticated users.
Extend this gift to anyone using your forms. Logged in users can manage drafts from anywhere. Visitors can auto-save-and-load and manage drafts if they're using the same browser, and will be prompted before any data is saved.
Wrapped into one bangin' UI.
We've taken all the functionality you asked for and put it into one place, making it easier than ever to manage this perk's settings, your custom return messages, shortcodes, and everything else.
—
Ready to bring peace of mind to everyone using your forms?
If you're a Gravity Perks user, GP Advanced Save & Continue Beta 1 is available now in your WordPress admin. Not a Gravity Perks user yet?