Have you ever needed a way to create sequential invoice numbers? How about set-length confirmation/reference numbers? Or even dynamically-generated coupon codes?
If you answered yes to any of those questions (and even if you didn't), I'd like to introduce to you the latest plugin in the growing Gravity Perks library, GP Unique ID (for Gravity Forms!).
This plugin provides a new, highly customizable field type "Unique ID". This field gives you complete control over the type and format of the generated unique ID right in the Gravity Forms form editor. No code, no fuss.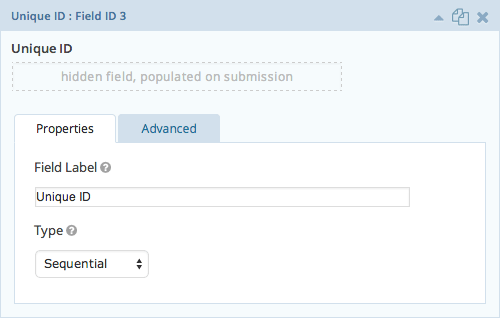 Check out the documentation and demo for full details on this new plugin.
This perk is available with the Gravity Perks package. If you are not a Gravity Perks user, sign up today to get access to 47 (and counting) awesome Gravity Forms add-ons that will streamline your Gravity Forms workflow!