It's time to simplify your complex forms and collect repeatable data like never before. Nested Forms allows you to organize your forms (and the data you collect) in a way that is easy for your administrators to manage and your users to complete.
Nested Forms has enjoyed a historically long beta with years of valuable customer feedback and careful refinement. It's one of our most popular perks, now working its magic on thousands of WordPress websites. If there's a perk that's earned its 1.0 badge, it's Nested Forms.
What does 1.0 mean?
Nested Forms is more stable, accessible, and feature-rich than ever before. Let me tell you about some of the most recent highlights.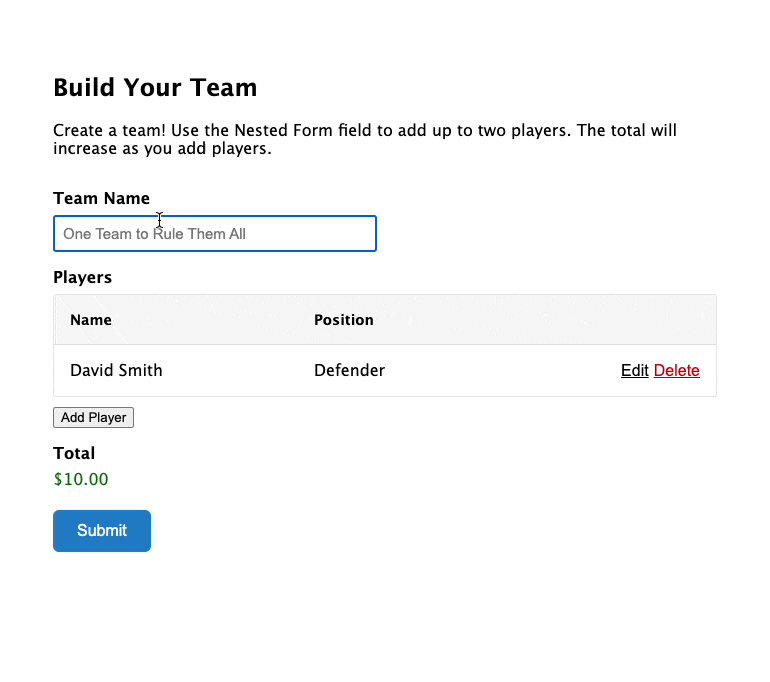 Easier Modal Navigation — Navigating Nested Forms with a keyboard has never been easier. When the Nested Form modal is open, focus is trapped within the modal, allowing you to effortlessly navigate between your form fields and modal actions with closed-loop tabbing.
Accessibility — We've added better support for screen readers to all Nested Form field interactions. Screen readers will now announce when the modal has been opened, which child entry you are about to edit or delete, and each action available within your Nested Forms modal, making it easier for visually impaired readers to use your forms!
Usability and Responsiveness — If you're browsing on a device larger than a phone but smaller than your desktop, you will find a much smoother interface optimized for your viewport. You'll also be pleasantly surprised by the Nested Form field's new haircut. We've modernized the styling with a quick trim, and boy, does it look sharp!
Duplicate Child Entries — Our most zealous Nested Forms fans have been asking for the ability to duplicate child entries for quite a while now. Well, it's here! With a quick, one-line filter, you can enable child entry duplication for any Nested Form field.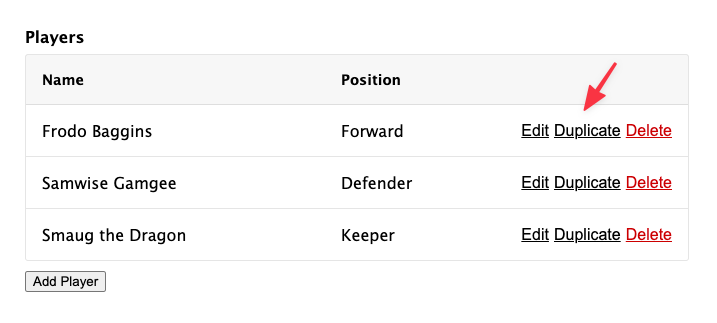 Stability — We've fixed hundreds of bugs and developed a comprehensive suite of automated end-to-end tests that run through real-world use-cases. With over 30 tests and counting, Nested Forms is a plugin you can count on.
What can Nested Forms do for you?
How often do you find yourself wanting to connect forms to relevant parent forms or group forms together? Nested Forms simplifies complex forms and the collection of repeatable data.
Easily create "child" forms grouped with "parent" forms where entries are attached to the parent form on submission.
Create repeaters to add additional fields to your forms dynamically.
Pull data from your nested forms into your parent form for powerful, dynamic calculations – like sum, total, and count.
Display nested forms conditionally – based on prior user actions.
Combine with Gravity Forms' User Registration Add-On and register multiple users at a time in one place.
Here are some real-world examples to highlight scenarios where Nested Forms shines brightest.
Assign Beneficiaries — Offering life insurance? Let users assign multiple beneficiaries via a Nested Form field and collect all the pertinent information for each.
Register Teams & Members — Register a team and its members simultaneously. Use the parent form to manage the team and a Nested Form field to register each member.
Order Forms — Create robust order forms where your customers can order and configure any number of products with a Nested Form field. Capture each product's total on the parent form automatically for an effortless checkout.
Ready to level up?
Nested Forms 1.0 is waiting for you in your WordPress admin (Forms › Perks › Install Perks in your admin menu). Prefer to download it? Just log in to your Gravity Wiz account and go to your Downloads page.