GP Google Sheets Beta 1 brought Sheets' plethora of features (rich data analysis, collaboration, accessibility, and countless integrations) to your Gravity Forms data. Beta 2 allowed you to repopulate that data back into Gravity Forms. And today, 1.0 is here, armed with the shine and polish this feature-rich powerhouse deserves. Let's explore!
Introducing GP Google Sheets 1.0
First things first: a reminder of why this perk will make you a builder on the streets and a wizard in the Sheets.
Send and Sync Gravity Forms data with Google Sheets, including entry edits.
Populate that data back into Gravity Forms (via Populate Anything).
Specify which sheet you send to: select existing spreadsheets, or create new ones.
Secure authentication with a few clicks.
Integrates with Gravity Flow.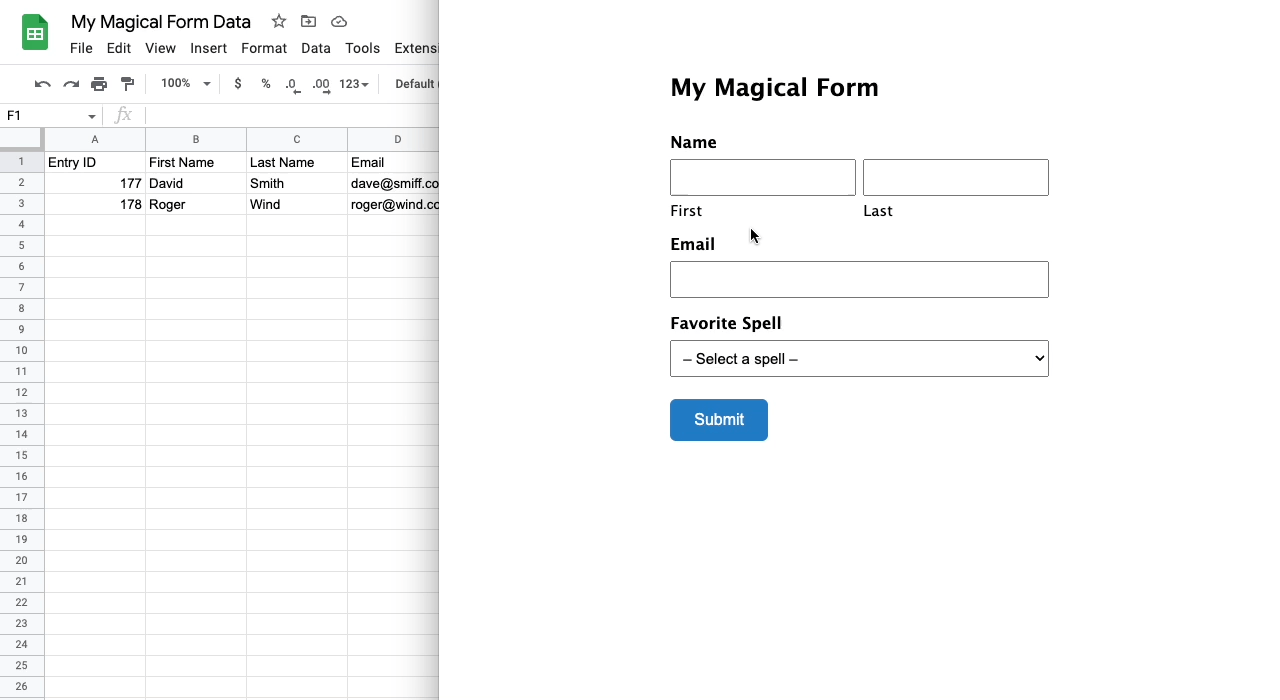 Now for how 1.0 kicks things up a notch.
Seamless, secure authentication, reforged.
GP Google Sheets' authentication flow has come a long way. Where Beta 1 prioritized security, beta 2 optimized for speed and convenience, keeping that security intact while turning authentication into just a few clicks. 1.0 takes another massive leap forward.
One Tolkien token to rule them all. A new authentication schema replaces your 50+ usage tokens with a single token per user. You only ever need one: GPGS will use that token whenever you create new sheets, or select existing ones.
Better token management. No more wondering which feeds are connected to which user's Google accounts. The Token Health section gives you complete oversight and an easy way to reconnect your own token, should you need to.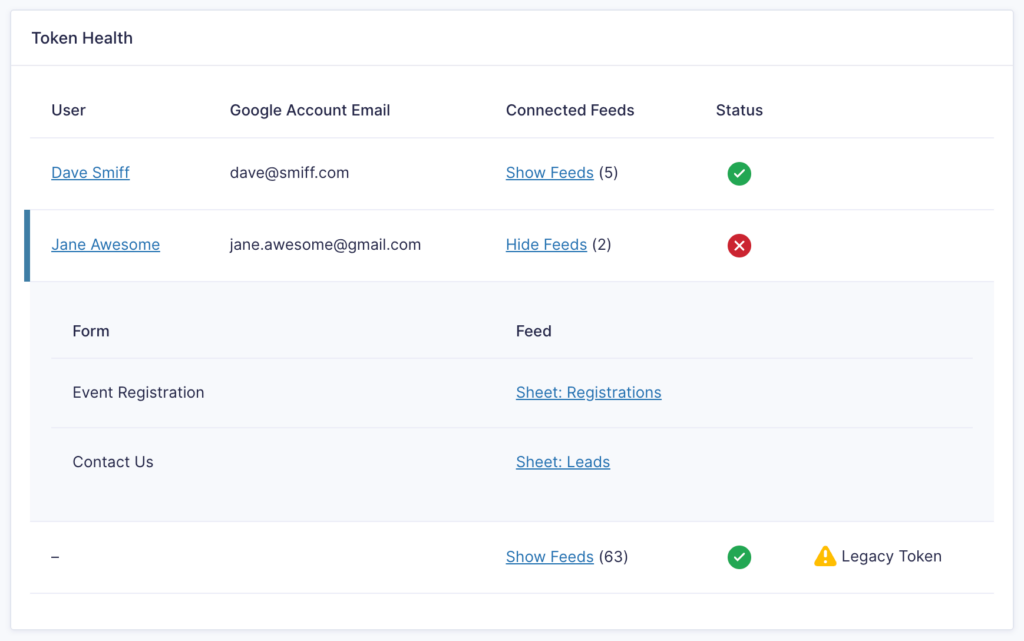 Faster sheet selection. Save time and tedium by skipping the need to re-authorize each time you select a sheet. A benefit of the new authentication schema.
Populate spreadsheet data faster than ever. Fetch, filter and populate your spreadsheet data as choices (or dynamic values) directly in your forms with the built-in Populate Anything integration. GPGS 1.0 brings major performance improvements to how spreadsheet data is retrieved.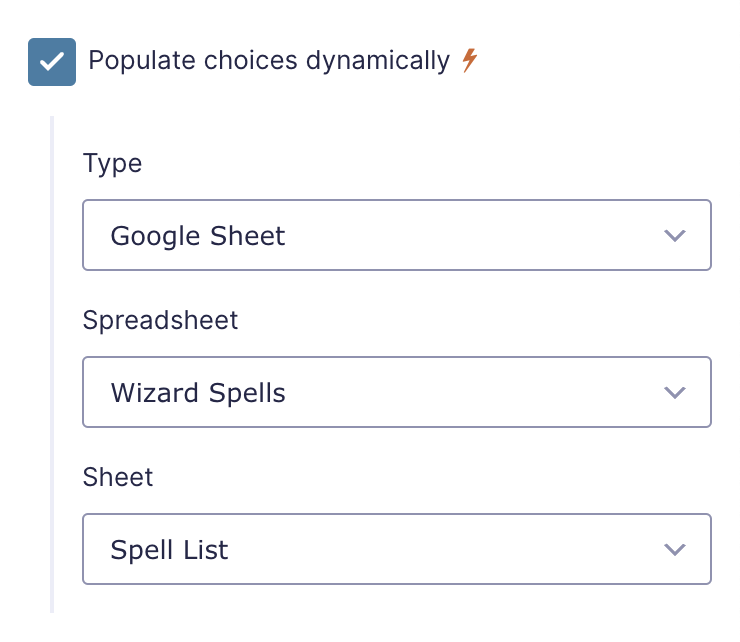 Couple this with GP Google Sheets retrying API calls automatically if anything goes wrong, and you have our most robust third party authentication flow to date — while keeping your data's security intact.
Robust and built to last. 💪
1.0 comes with all of the magically automated testing you expect from a Gravity Wiz product and we've introduced improved logging to help troubleshoot pesky edge cases. It's better equipped than ever before to power your extraordinary Google Sheets feats.
Ready to unleash spreadsheet sorcery?
Google Sheets 1.0 is available now in your WordPress admin (via the Perks page) or by download in your Gravity Wiz account.
If you're not a wizard (ahem, license holder) yet — here's how you can become one right now.
PS — just getting started with populating Gravity Forms data to and from Google Sheets? This guide has what you seek!