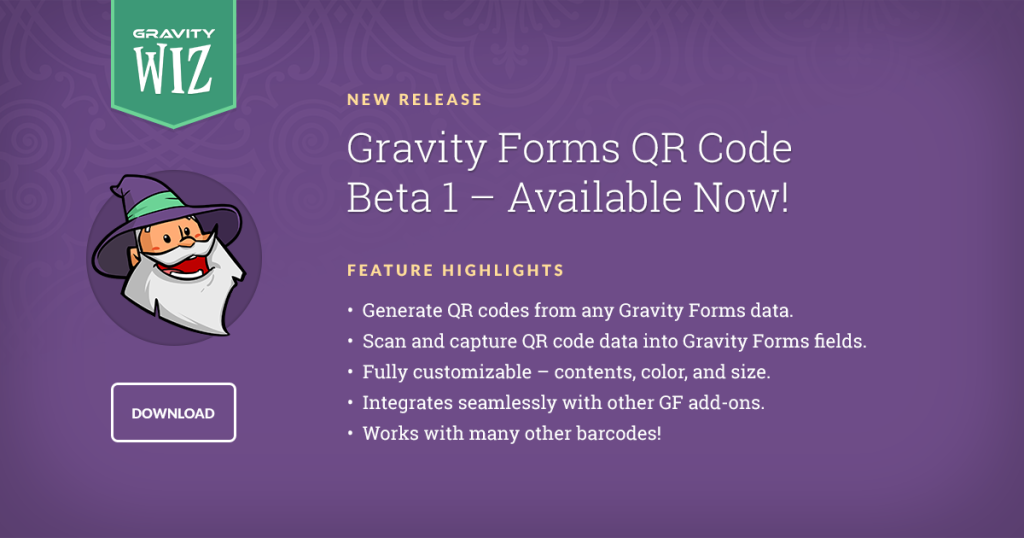 Greetings, wizards! 🙂
Did you know that QR codes were invented in 1994?
30 years later, this technology has taken the future by storm. QR codes present the most efficient portal between the physical and digital world, empowering you to share information contextually and initiate user action effortlessly.
Scan a QR code with your mobile device and automatically display text, make a phone call, open a webpage, add a contact, or even compose an email or text message.
If that's not magic, I don't know what is.
Today, Gravity Forms finally gets to tap into the potent QR codex with the power of our latest perk, Gravity Forms QR Code.
Not only does GF QR Code enable you to generate QR codes from any Gravity Forms data, but you can also scan and capture QR code data directly in your Gravity Forms fields!
The possibilities are literally endless. 🤯
Here are a few to spark your imagination…
Sell tickets to events and check-in attendees.
Generate a QR code for each ticket in the purchase confirmation email. Your staff can scan the QR code into your check-in form as the attendee arrives.
Generate scannable coupon codes or discount links.
Entice your customers wherever they encounter your business. Allow them to scan the QR code at checkout and automatically apply a coupon – or – direct them to a special checkout link with a specific product in their "cart" and the coupon already applied.
Manage product inventory with ease.
Create QR codes for your product SKUs, and staff can scan the QR code to interact with that product on a product management form. Handling returns, surplus inventory, or restock requests are just a taste of what's possible.
—
I see your wheels turning. You're starting to crack the QR-nami code. 🤓
We'd expect nothing less from a bunch of Gravity Forms wizards. 🧙‍♂️
If we've piqued your curiosity and you simply must know more about this epic addition to the Gravity Perks suite, we've got a demo, more features, and documentation thorough enough to satisfy even the most inquisitive wizards.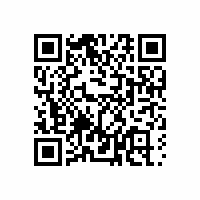 Ready to start generating QR codes straight away? Gravity Forms QR Code Beta 1 is available now in your WordPress admin (Forms › Perks › Install Perks in your admin menu) or can be downloaded manually from your Gravity Wiz account.