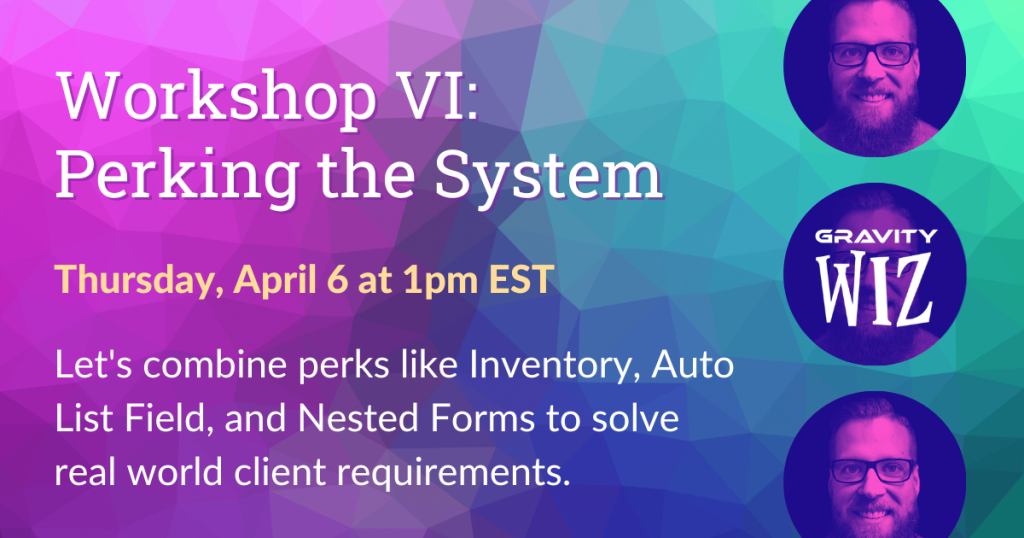 Join us for a 45 minute live Gravity Forms workshop hosted by the wizards!
What's on the agenda?
This workshop walks through a real world use case that shows you how to sell event tickets, collect attendee information, and register attendees as users.
If you want to see Inventory, Auto List Field, and Nested Forms join forces to solve all your problems, this workshop is for you!
Have a question? Submit one below.
Register
" " indicates required fields
What do I need to know?
This session will be hosted on Zoom and is chat only for participants — no mic or video required.
If you have a question, please use the above form for consideration.
Register to get notified when we go live.
How can I get the recording after it's done?