*This workshop has ended.*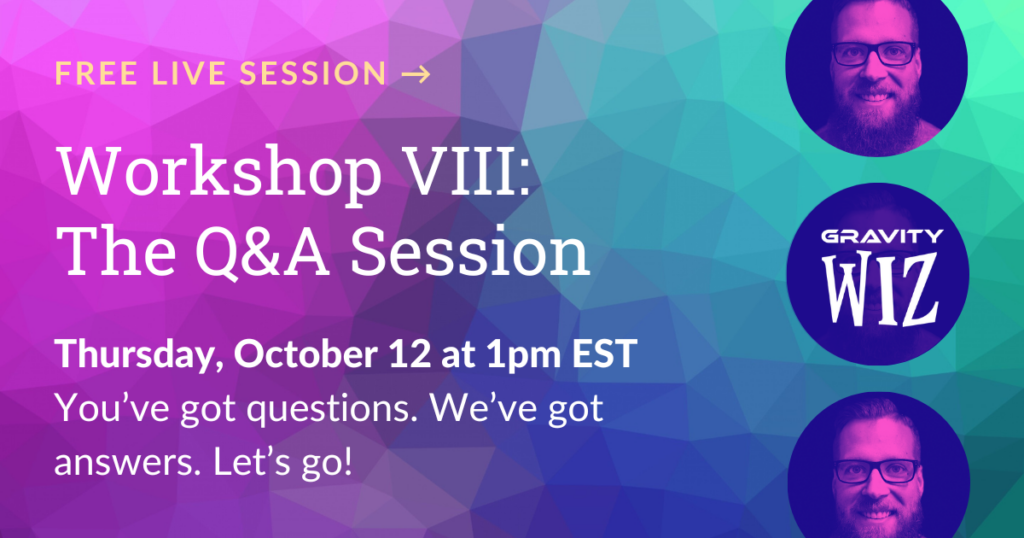 We're Gravity Forms experts. Ask us anything.
You have questions. Burning Gravity Forms and Gravity Perks questions. Thursday, October 12th, we have answers. What can you expect? Laidback atmosphere. Casual attire. Ultra informative. No question is off the table! Well, probably some. We only have 30 minutes!
We will be taking questions live, but we'll be prioritizing questions submitted via the form below. Don't miss out!
" " indicates required fields
What do I need to know?
We're testing a new platform! This session will be hosted on Streamyard. No login is required.
This session will be chat only for participants — no mic or video needed.
If you have a question, please use the above form for consideration.
Register to get notified when we go live.
Going to miss it?
You can be the first to get notified when our workshop recordings get published. How?