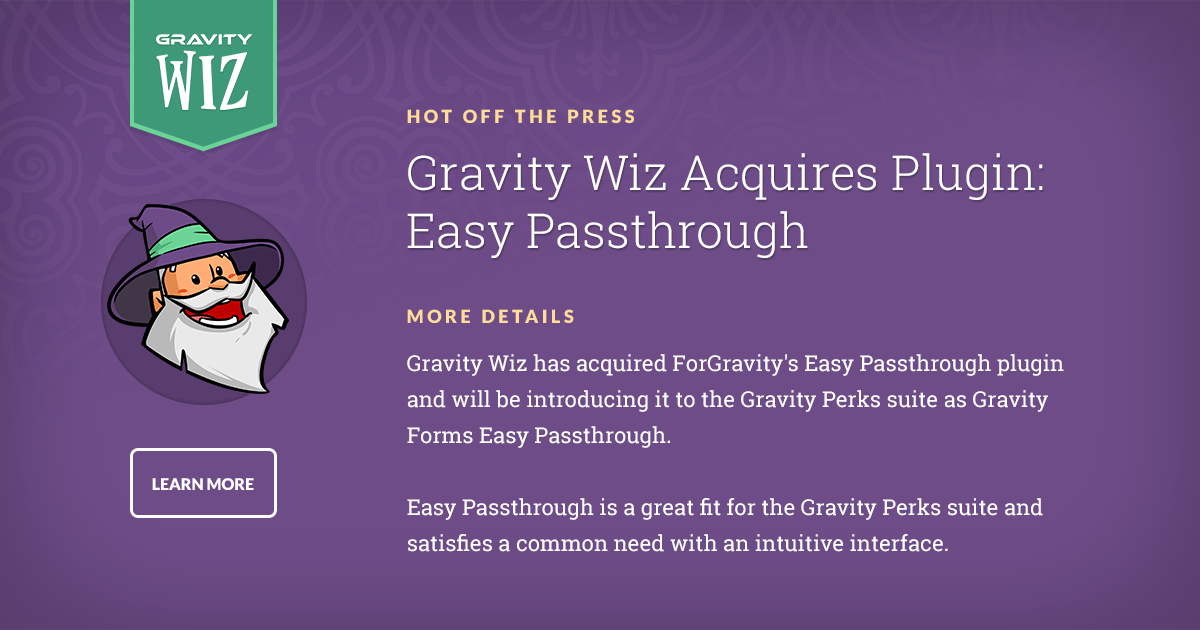 Gravity Wiz has acquired ForGravity's Easy Passthrough plugin and will be introducing it to the Gravity Perks suite as Gravity Forms Easy Passthrough. Gravity Perks customers can now install this perk through the Perks page in the WordPress admin.
Easy Passthrough is a great fit for the Gravity Perks suite and provides support for a common need with an intuitive interface. It is also an excellent compliment to our powerful Populate Anything perk giving you near-total control of how and what data is populated into your Gravity Forms.
Important — ForGravity will no longer be supporting the Easy Passthrough plugin. If you are an existing ForGravity Easy Passthrough license holder, you will receive a 1-year Gravity Perks Basic license. This will allow you to install the new version of Easy Passthrough via Gravity Perks and receive support from us (Gravity Wiz). Please check your email for additional instructions on how to upgrade.