It's time I let you in on a little secret. Yeah, Google Sheets Beta 1 was kind of a big deal… But it was always the first phase of a larger plan.
Having Gravity Forms submissions inside Google Sheets unlocks tremendous potential for your data. Beta 1 provided the means to achieve this through secure sending and syncing. It gave us an opportunity to develop what worked while securing the spellpower (feedback) required for our next step.
Today, we put this plan into motion! Let's discuss phase two and our biggest (Beta 2) release to date.
What's new in Google Sheets Beta 2
Two-way Gravity Forms 🤝 Google Sheets connect via Populate Anything
A seamless, secure, two-way integration is where things get exciting. Not only can you automatically send data to Google Sheets and unlock Google's powerful functionality, you can dynamically populate that data back into Gravity Forms field choices and values with our BFF, Populate Anything, all using the same spreadsheet.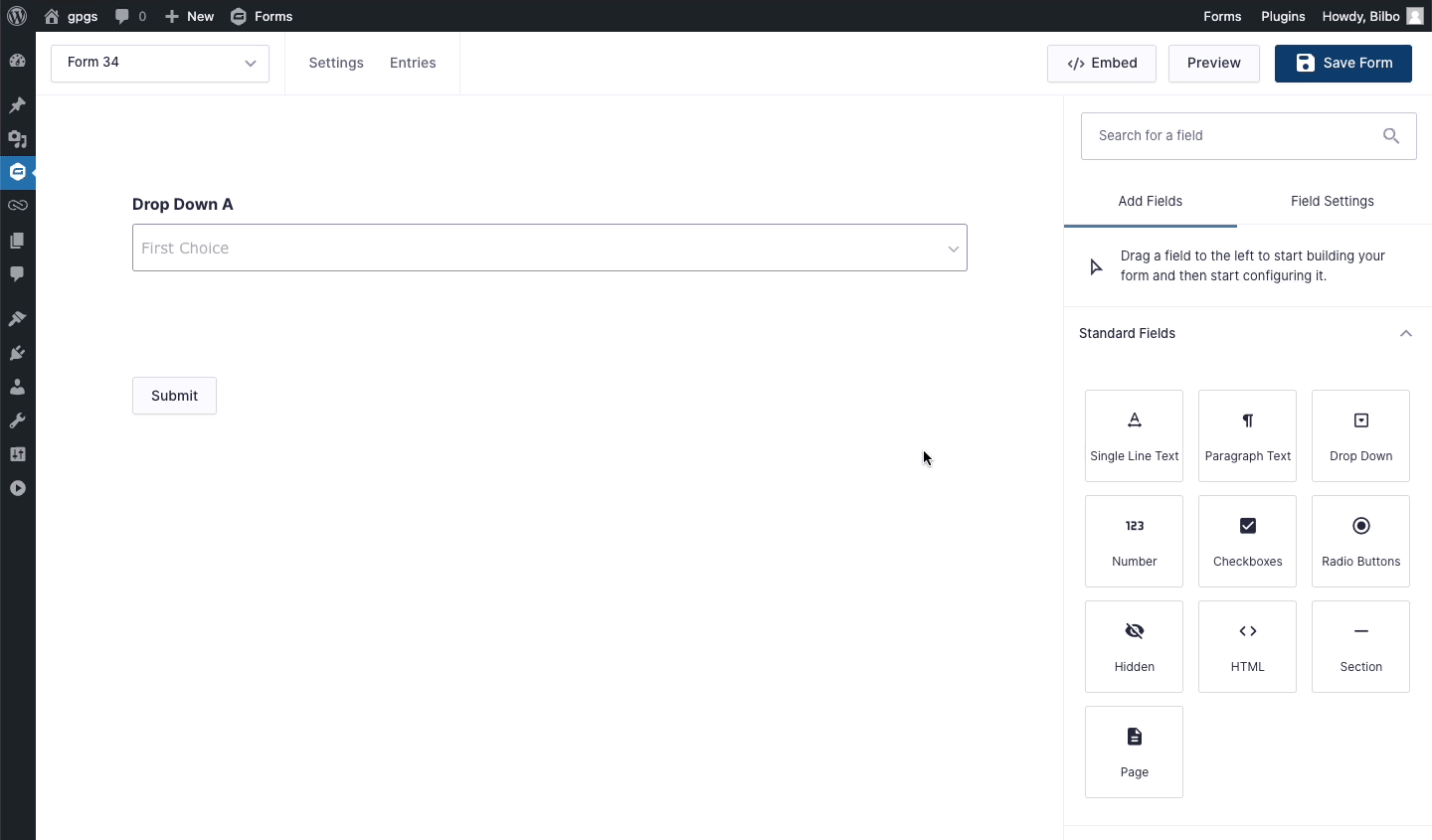 Secure authentication with a few clicks
No more compromising between security and convenience. Beta 1's authentication flow prioritized security (only you have access to your data). We've retained all of this peace of mind while doing away with the clunkiness, introducing an authentication flow that replaces a tedious setup with a few clicks.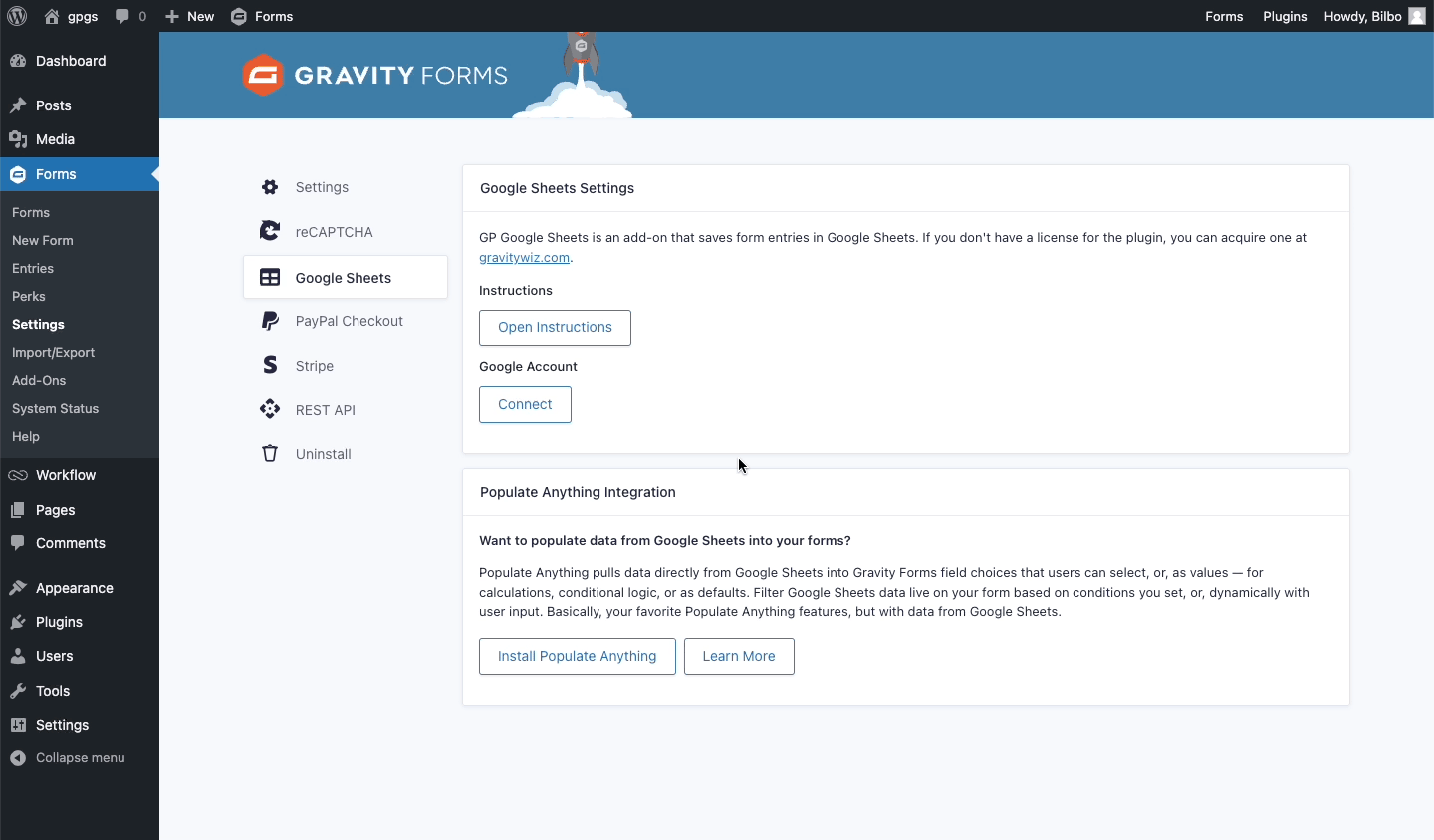 Specify which Sheet you send to
By popular demand. Beta 2 does away with defaulting to the first spreadsheet in Google Sheets. If you use multiple spreadsheets (i.e. tabs), you can now specify which you send to.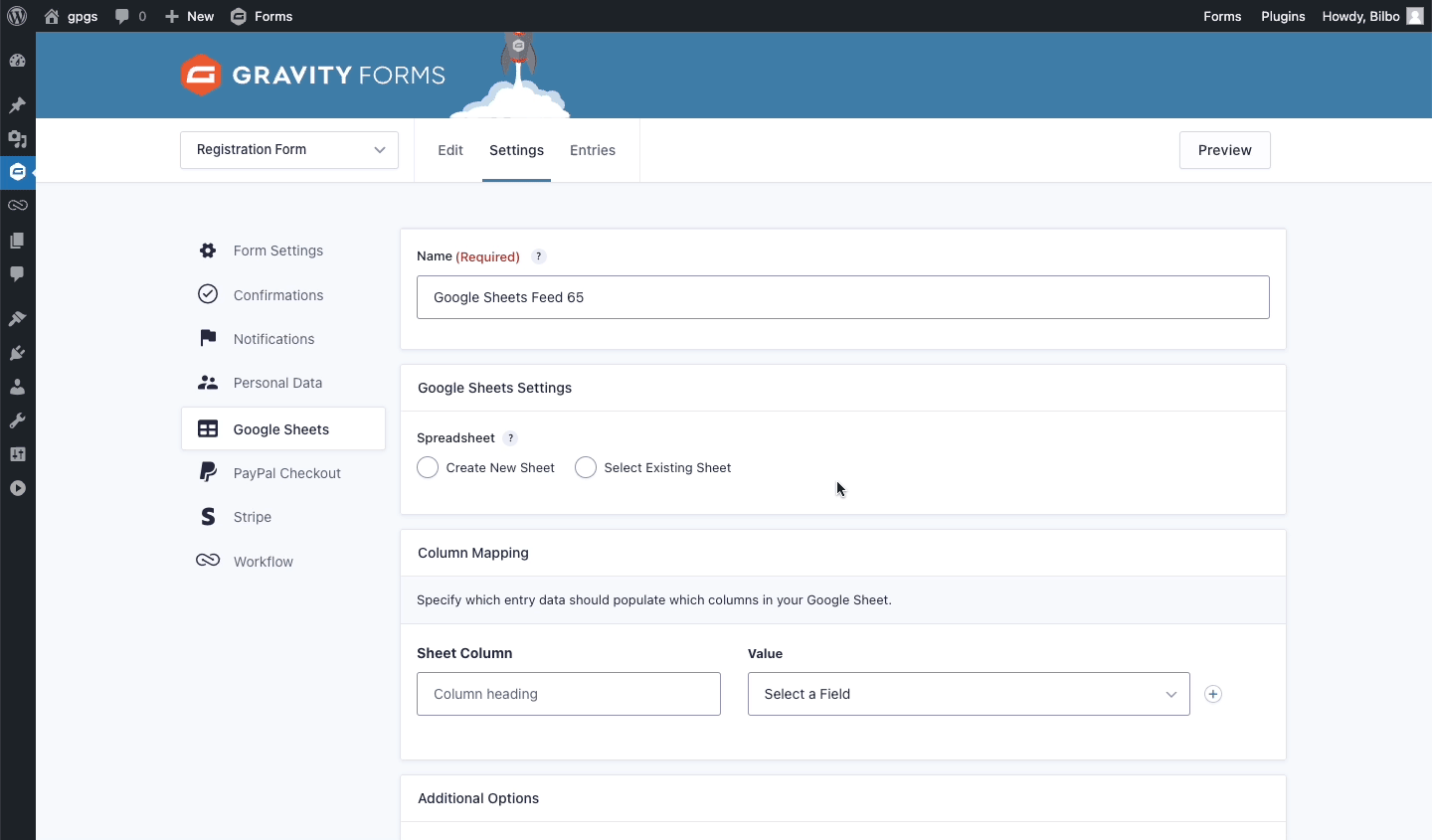 Gravity Flow: Add a Step for Google Sheets
Our friends at Gravity Flow help you automate business processes and save time using Gravity Forms. Our new Google Sheets integration allows you to include a step in any Gravity Flow workflow to send your data securely to Google Sheets.
Retry API calls automatically
What if Google's API is down, at capacity, or you run into any other connection error? Our support team can confirm: no one likes this kind of surprise! We built retry logic into Beta 2 so when any operation fails, GP Google Sheets will keep trying for you, in the background, until things just work.
This is powered by Action Scheduler, the same battle-tested job queue that powers WooCommerce.
—
Ready to see what Google Sheets Beta 2 can do for you?
It's time to engage phase two. Google Sheets Beta 2 is available now in your WordPress admin (via the Perks page) or by download in your Gravity Wiz account.
If you're not a wizard (ahem, license holder) just yet — here's how you can become one right now.
PS — curious how to get started? Check out this fresh resource on populating Gravity Forms data to and from Google Sheets.