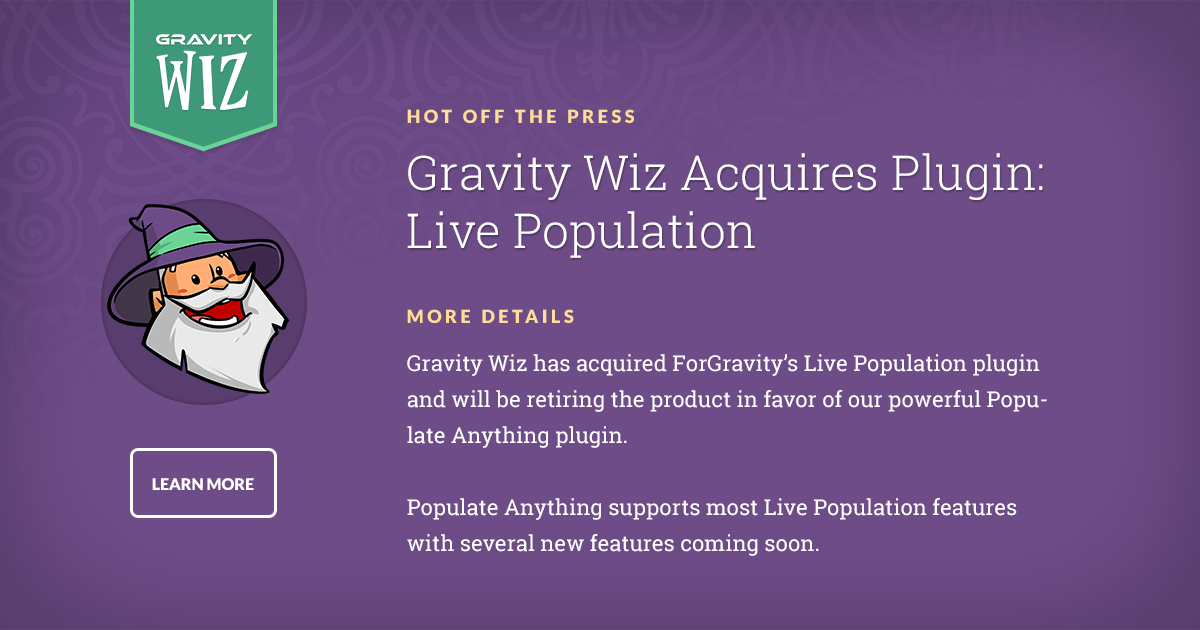 Gravity Wiz has acquired ForGravity's Live Population plugin and will be retiring the product in favor of our powerful Populate Anything plugin.
Below you will find an overview of how you can use Populate Anything to accomplish the same functionality you've come to enjoy with Live Population.
Important — If you are an existing Live Population license holder, please contact ForGravity for support.
Feature Breakdown