Nowadays, if a business provides financing or loans of any kind, having an on-site loan calculator is essential.
It doesn't have to be elaborate. Something that lets users plug in their terms and then outputs what their expected rates are can answer a lot of questions and bring new customers your way.
That's why AskForFinance.co.nz found themselves in a bind when, as James Roberts tells us, "[they] had already had another freelancer try and use another plugin which was specifically made for the purpose – it was clunky, and slow."
James Roberts is a web developer at Sonder.com.au, and was able to swoop in and save the day with the help of GP Advanced Calculations.
Check it out!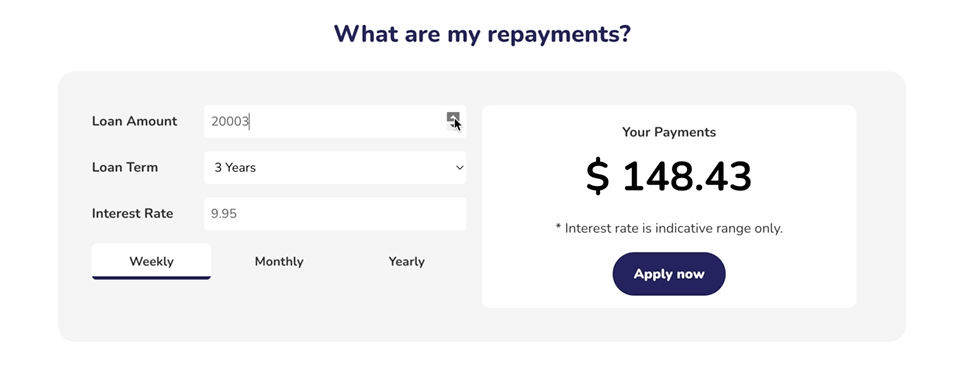 This simple calculator answers an essential question for curious users: how much they would owe if they were to purchase financing, based on the interest rate, total term, and loan amount. It also allows users to specify weekly, monthly, or yearly payments.
Advanced Calculations lets you perform complex mathematical functions and clever conditionals while putting a powerful formula editor at your fingertips. In this case, it was also able to provide a more robust solution for James and his client.
"The [Gravity Wiz] plugin was intuitive, the calculation code given by your support team worked perfectly and was easy to modify. The form itself was a [Gravity Form] so it was familiar and easy to style up.

Ten out of ten, team!"
Who else is out there doing amazing things with Advanced Calculations? We'd love to hear your story!