This article requires the GP eCommerce Fields perk.
Buy Gravity Perks to get this perk plus 46 other premium Gravity Forms plugins!
Overview
GF eCommerce Field offers several powerful new field types. For this tutorial, we'll be working with the Tax field. The Tax field allows you to automatically calculate a percentage-based tax that will be applied to the order total.
Step 1

Install & Activate GF eCommerce Fields

Let's get started by installing and activating the GF eCommerce Fields plugin.
Step 2

Add a Tax Field to Your Form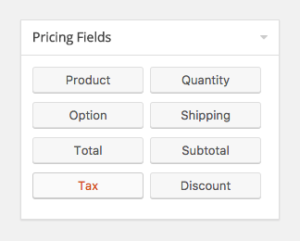 Next, let's add a Tax field to your form. You will find the Tax field button under the "Pricing Fields" field group on the right side of the form editor.
---
Multiple Tax Fields
You can add as many Tax fields as you require. You can have all Tax fields apply to each order – or – you can use conditional logic to apply a specific Tax field dependent on any number of conditions.
Step 3

Configure the Tax Amount

It's time to specify the tax amount. Specify any number 1 – 100. This will be the percentage used to calculate the tax amount.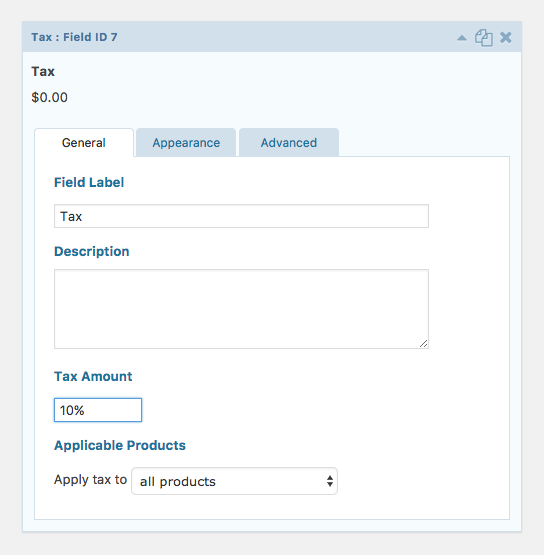 ---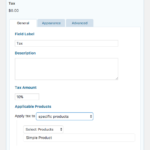 Apply To or Exclude From Specific Products
You can optionally apply the tax to specific products – or – exclude specific products from being included in the tax. Just select the desired option from the "Applicable Products" setting and specify the products to include/exclude.
Preview the Form
And we're done! Preview your form to see your Tax field in action. Here's an example from our full documentation for GF eCommerce Fields.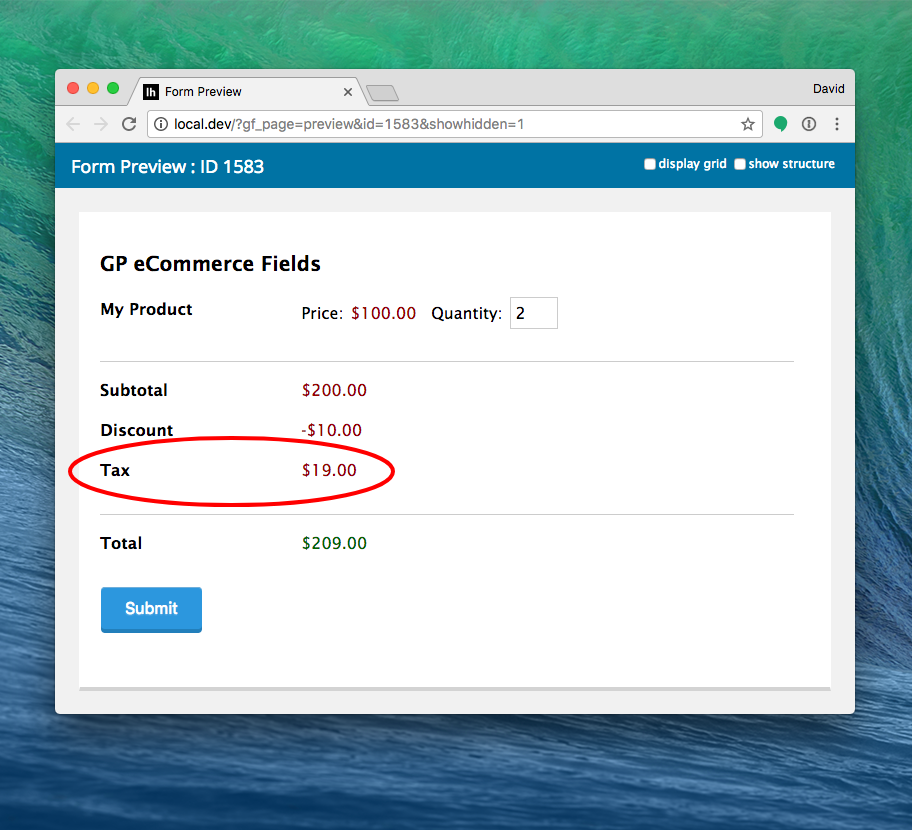 Did this resource help you do something awesome with Gravity Forms?
Then you'll absolutely love Gravity Perks; a suite of 46+ essential add-ons for Gravity Forms with support you can count on.