Greetings, wizards!
I hope you're ready for an EPIC weekly the likes of which have never very rarely been seen! First things first…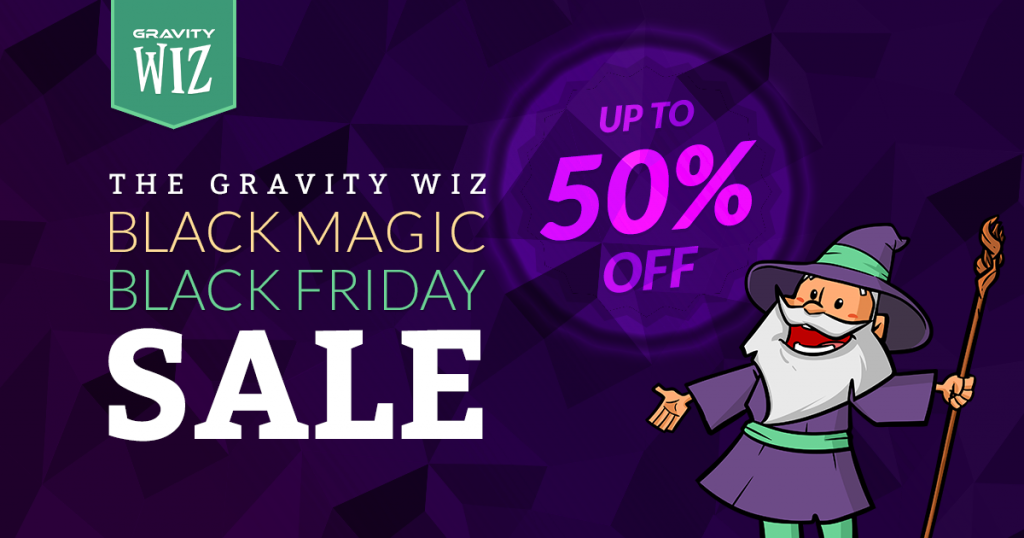 It's Black Friday all week. And you know what that means. Up to 50% off a fresh Gravity Perks license (or upgrade your old rusty license). If you'd like to wave a magic wand and make Gravity Forms solve all of your problems, Gravity Perks has the magic you need. Get Gravity Perks for half off!
Gravity Perks 2.2
Gravity Perks 2.2 is here bringing you the very best in Gravity Forms 2.5 compatibility. We won't blow too much smoke up your robes. This release isn't that exciting but when you get your hands on Gravity Forms 2.5 and everything just works, you're going to be glad you upgraded.
GF Limit Submissions 1.0-beta-2.0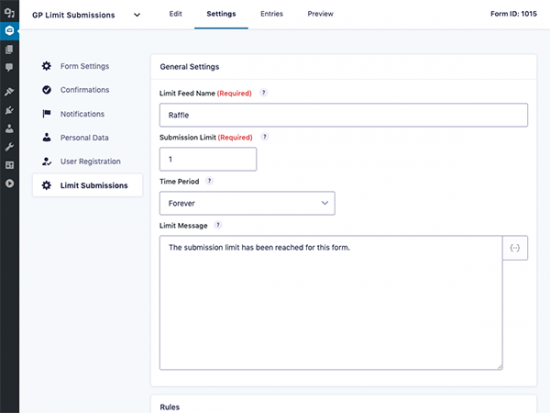 The Limit Submissions user interface has been completely reworked to take advantage of the user experience improvements introduced in Gravity Forms 2.5. And Limit Submission 1.0 is just around the corner. We're actively working on integration tests to guarantee this perk stays rock solid for years to come.
GF Progress Meter

Incentivize your audience with a progress meter that tracks how close each submission gets you towards your goal. Our new free plugin can be configured to track donations, submissions, or even the sum of a field value. How will you use GF Progress Meter on your next Gravity Forms project?
GF Spam Notification
We use Akismet with Gravity Forms as our primary spam catcher and it does a really good job. In fact, sometimes it does its job too well. This handy plugin gives us a chance to review spammed entries rather than letting them wander endlessly in the void. Give GF Spam Notification a go and let us know how our latest free plugin works for you. 😃
Happy Thanksgiving!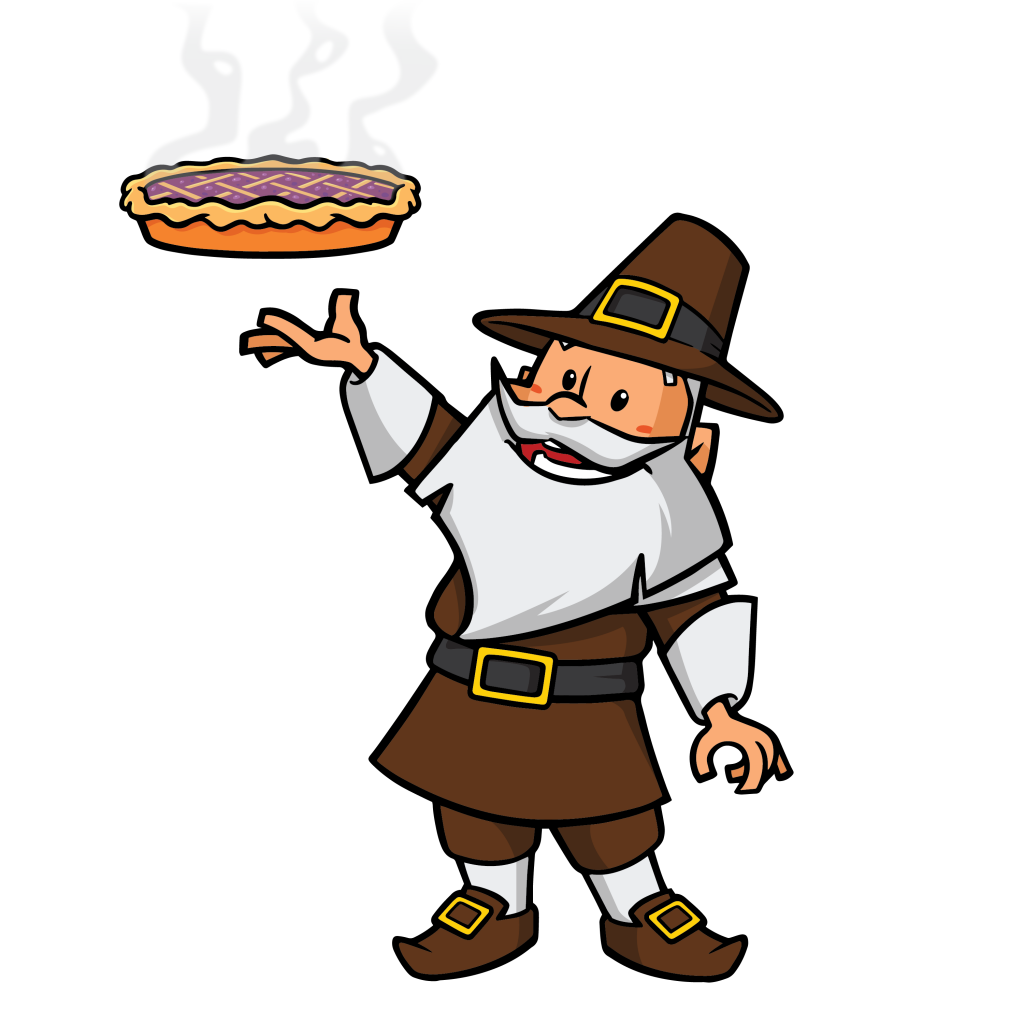 Last, but certainly not least, we just wanted to wish you all a very Happy Thanksgiving! 2020 has been quite a year but I think we can all find something to be grateful for. For us here at Gravity Wiz, we're incredibly grateful to our loyal customers who keep us motivated and producing magically-enhanced tutorials, snippets, and plugins for Gravity Forms year after year. May your week be full of juicy turkey, buttery mashed potatoes, and pie. Lots of pie.
Alright, wizards. Until next week. ⚡️
Resources
Better Inventory with Gravity Forms
We've migrated this trusted inventory management to the Snippet Library. We also fixed an issue where Auth.net would still charge for submissions even after our validation error was returned.
Gravity Perks
Gravity Perks (v2.2.2)
Added support for Gravity Forms 2.5. (#9)
Added support for disabling animation when toggling settings.
Added styles for Select2 with .gp-selectwoo selector.
Added support for enabling import/export of feeds for a given Gravity Perk by using the gravityperks_export_feeds_PLUGIN-SLUG filter.
Updated affiliate URL.
Fixed issue where request URL was not logged accurately.
Fixed styling of plugin row notices and disable auto-updater if license is not registered.
Fixed issue where minimum requirement admin notices were not displayed in WordPress dashboard. Gravity Forms 2.5 no longer shows notices on their settings pages.
Fixed issue where double notices were displayed on plugin row.
Fixed issue where perks' init was not correctly halted when min requirements were not met in Gravity Forms 2.5.
GP Conditional Pricing (v1.2.42)
Reverted fix made for reverted change in Gravity Forms 2.5.
Improved support for Gravity Forms 2.5.
GP Limit Submissions (v1.0-beta-2.0)
Added support for Gravity Forms 2.5.
GP Nested Forms (v1.0-beta-8.76)
Added support for providing a negative index to the :index modifier to allow selecting backwards from the last submitted child entry.
Fixed issue where child form failed to submit when WCGFPA applied styles to force hide all submit buttons.
GP Populate Anything (v1.0-beta-4.123)
Added ability to deselect properties in Template Rows.
Added new gppa_input_choice PHP filter.
Added new gppa_template_rows JavaScript filter for adding or modifying choice/value templates in the Form Editor.
Added GF Query hashing to improve entry population performance.
Fixed a potential PHP warning when date fields are involved.
Fixed a caching issue when no primary property was set. (#93)
Fixed an issue where GPPA may generate PHP warnings if a date's source input is a string.
Fixed an issue where GPPA may generate a PHP error when populating from an SQL table.
Fixed an issue where sticky posts may be displayed regardless of the filters set.
Fixed an issue with dynamically populated values and GP Copy Cat.