Big question. Is it "file name", with a space, or "filename", no space?
Turns out both are entirely valid but it makes you realize how important naming is. It can provide clarity and organization or create confusion and disarray.
When it comes to naming files uploaded via Gravity Forms, we've got a new plugin that can help!
Say hello to File Renamer. 👋
With this new perk, your uploaded files can be given clear, descriptive names automatically, powered by flexible naming templates. No more file management headaches or wondering where a specific file is. An antidote to file chaos.
Keep your file uploads organized with dynamic subfolders, controlled directly in the naming template so you have access to all the same customizability as the filenames themselves.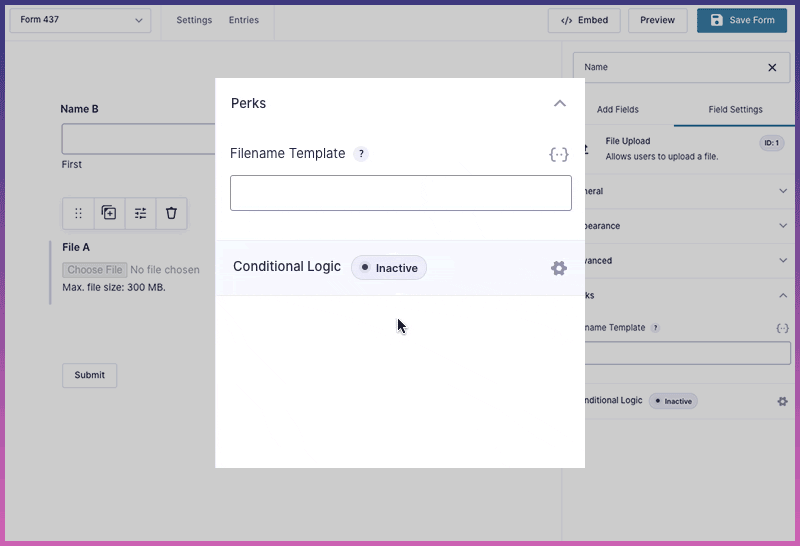 So just how customizable are these naming templates?
Combine static values and user input with full support for Gravity Forms merge tags.
Include the original filename and append a prefix/suffix.
Control when files are incremented and how files are deduplicated.
Powerful stuff!
File Renamer integrates with your favorite perks.
File Renamer supports all core upload fields and works with the full Gravity Perks suite out-of-the-box. Use File Upload Pro to enhance the upload experience, include Unique IDs in your filenames, and store your renamed files in the Media Library.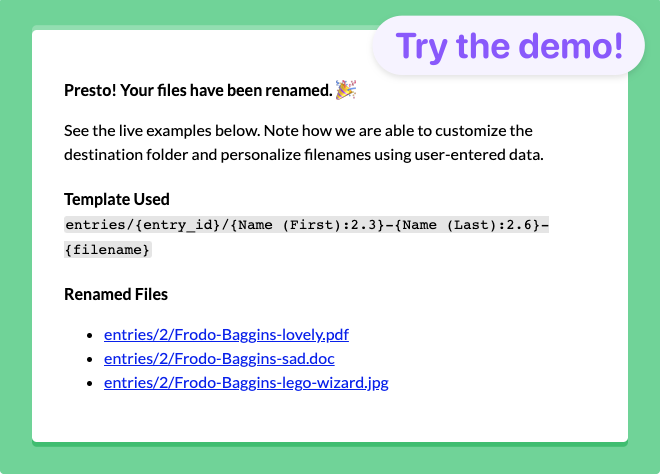 If you're ready to stop reading and start naming, File Renamer is available now in your WordPress admin (via the Perks page) or by download in your Gravity Wiz account.
Still haven't picked up a Gravity-Perks-enabled wand yet? Become a true Gravity Forms wizard and add the power of naming to your spellbook.