Happy New Year, wizards!
I hope you all had a wonderful holiday season and enjoyed lots of downtime with family and friends. We certainly did. 😊
But it's hard to keep a wizard out of his tower for long. Our natural desire to explore all things Gravity Forms has brought us back to our laboratory with a renewed zeal for our craft.
Who's ready for another epic year of Gravity Wiz wizardry? 🙋‍♂️
Let's start the year off right. 👇
New Plugin: GP Google Sheets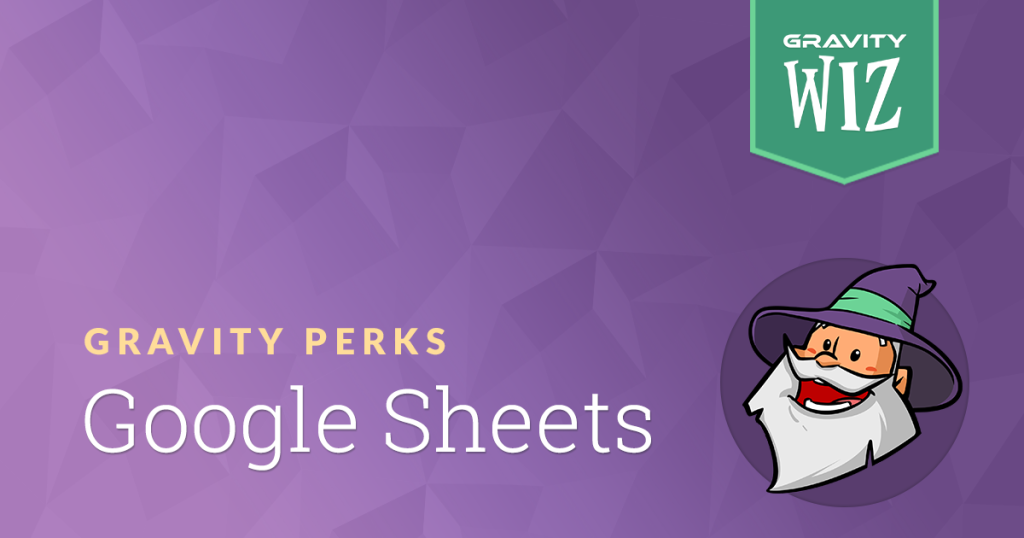 Ready for more organized, collaborative, and accessible management of your Gravity Forms submissions? Our newest plugin, GP Google Sheets (GPGS) is now in beta!
Send your Gravity Forms entries directly to Google Sheets and save sacks of gold ditching those expensive automation services *cough*Zapier*cough*.
It's super easy to get started too. Just set up a "feed" that tells GPGS which bits of form data should go to which columns. Then, after each form submission, GPGS immediately adds the submitted information as a row in the designated sheet.
Want to see the plugin in action? Check out our GPGS Crash Course below.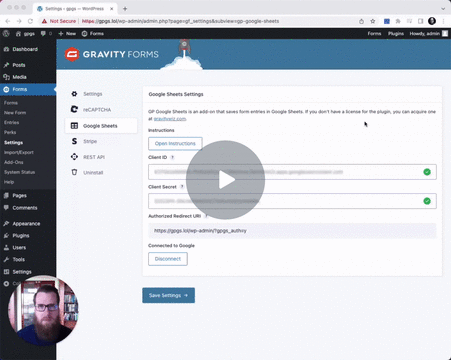 Just want the highlights? Here are a few.
Map data to new or existing sheets.
Sync row data when entries are updated or deleted.
Secure connection to Google – only you have access to your data.
Conditional logic – only send data that matches specific conditions.
Unlimited connections, unlimited sends.
Ready to get your Gravity Forms data organized, accessible, and actionable?
Sweet Suite Highlights
☎️ GP Advanced Phone Field – This new modifier allows you to display a phone number in the format most commonly used within its country. This is super useful as many CRMs require the number in this format.
🔁 GP Reload Forms – Now works with File Upload fields! Previously uploaded files will now be correctly cleared when reloading the form.
📦 GP Inventory – Scoped Inventory will not preserve selected options when inventory-enabled fields are refreshed. This gif will make that make more sense. 😅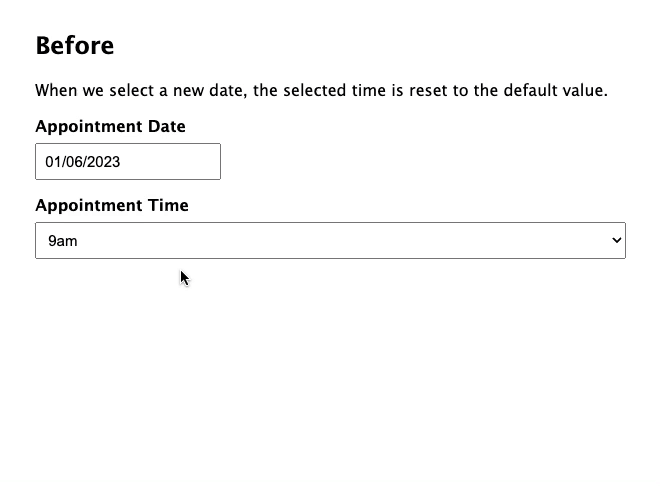 Wizarding Workshop III: Recap
It's been a few weeks since our last workshop but we wanted to (finally) share the recording of the session. Lots of good stuff in here! We covered GP Google Sheets, Populate Anything 2.0, and a solid set of questions from the audience. Watch the video and follow along in the workshop notes.
Resources
Updated Snippet | Prevent Duplicate Selections
Prevent the same choice from being selected across multiple fields in the same submission. And now it supports Radio Buttons too! Drop Down and Multi-select support is only pending a customer wishing upon a star (via support). 😉

New Tutorial | How to Filter One Field By Another
Also known as chained selects, this tutorial gives you a step-by-step guide on how to filter the choices available in one Drop Down field based on the selection made in another.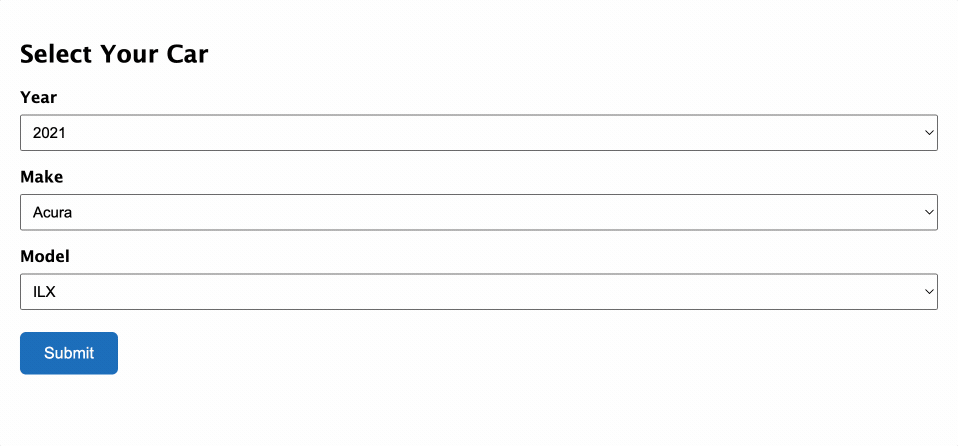 Mothership News | Conversational Forms Add-on Released
The Gravity Forms team have released a pretty epic new add-on: Conversational Forms! This is a solid Typeform competitor already. I'll let Gravity Forms pitch this one to you. You don't want to skip this one. 🤘
Gravity Wiz Weekly Newsletter
Don't miss a thing. Get our weekly updates by owl or email. Ok, we're still working on the owl service, so just email for now.
Gravity Perks
GP Address Autocomplete (v1.2.7)
Fixed issue where map marker would not show after "Save and Continue" was invoked more than one time on a form draft.
GP Advanced Phone Field (v1.0.7)
Added support for :nationalNumberFormatted modifier to display numbers in the visual format generally accepted in its nation.
GP Conditional Pricing (v1.4.4)
Fixed a potential JavaScript error related to quantity fields.
GP Easy Passthrough (v1.9.16)
Added use of Admin Labels for Field Mappings.
GP eCommerce Fields (v1.2.17)
Fixed an issue with GF Coupon computing incorrect total value.
Fixed issue where JavaScript errors could be thrown on reload of AJAX-enabled forms and cause miscalculations.
GP Inventory (v1.0-beta-3.12)
Improved behavior of value handling when scoped fields are refreshed by GF Inventory. Behavior can be adjusted using new gpi_preserve_values_on_refresh JavaScript filter hook.
GP Limit Dates (v1.1.17)
GP Populate Anything (v1.2.37)
Fixed issue with < and > operators not behaving correctly with post date properties.
Fixed potential JavaScript error when Populate Anything is used with GP Nested Forms and GP Reload Form.
GP Reload Form (v2.1.4)
Fixed an issue where reloading forms would not clear file upload fields.
GP Unique ID (v1.4.10)
Fixed an issue with duplicate unique ID generated for a previous edited entry.
Alright, wizards. Until next week. 🧙🏻‍♂️