One of the number one reasons to use Gravity Forms as an interface for OpenAI is that using Gravity Forms fields, you can predefine prompts, set constraints, fine-tune, and create tools using Gravity Forms that you can scale.
Many existing AI tools on the market are just a heavily fine-tuned layer for the OpenAI API — and Gravity Forms OpenAI lets you build lightweight versions of these, and in much less time.
We've seen a lot of customers doing this already — all using Gravity Forms. Today's use case is singular in the reason why it's being put to use.
The Animal Rescue Cooperative (ARC) provides direct animal rescue and other forms of support for animals in need, as well as resources for partners and volunteers in the community. One thing they do well: help animals find new homes.
One roadblock those working in animal rescue face that isn't so obvious: writer's block. Writing a persuasive adoption post for an adorable German Shepherd so it finds a home can be challenging, and if you work in this industry, going through this process can be an everyday thing. Lots of animals need homes!
Derek Knox of ARC developed tools using Gravity Forms OpenAI to help people writing these posts, and it has led to very paws-itive outcomes. 😁
How ARC's AI-writer works
Through Gravity Forms fields, Derek requests essential details about each animal up for adoption and constrains the output with fields for tone, length, and behavior. All said and done, it turns what would otherwise be a massive undertaking into a few minutes of time. And the output is strong!
"This has been used hundreds of times now by volunteers and saved countless hours of work."
Let's look at an example. By adding a few details about the animal and a quick description, GF OpenAI gets to work.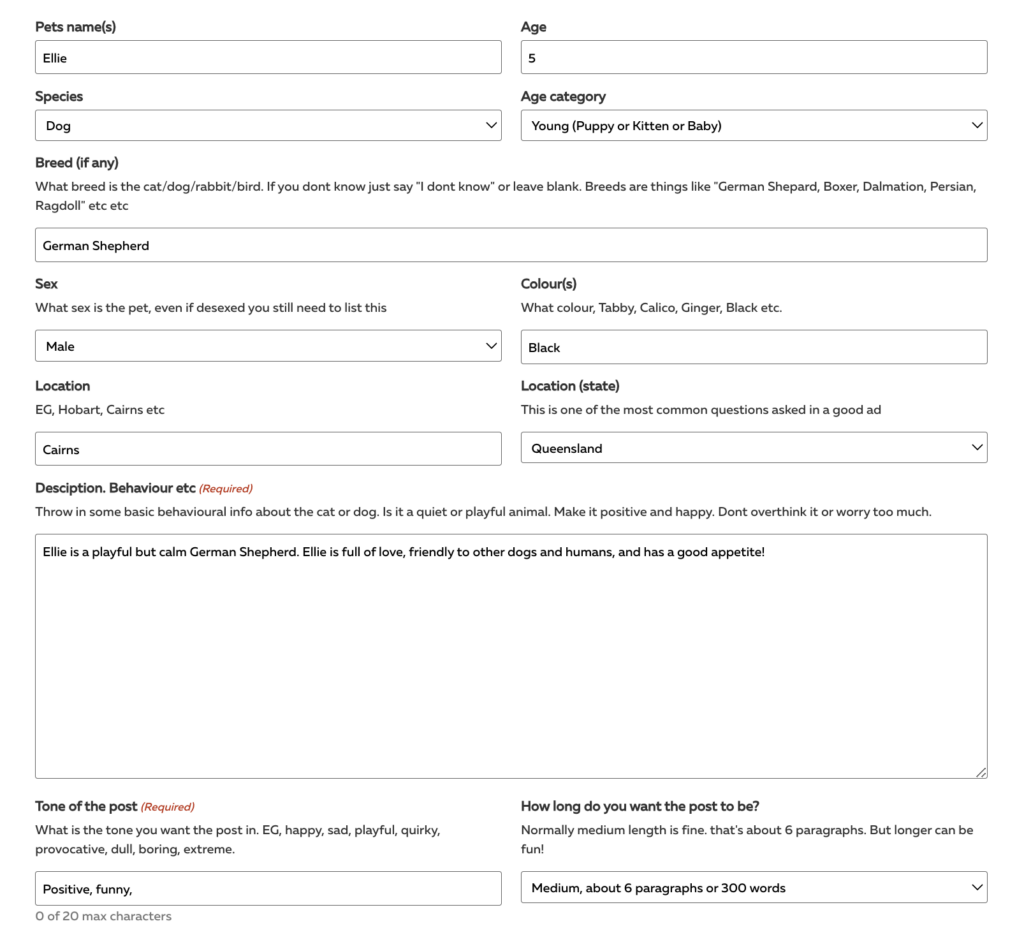 Here's an example of the output. And note: this tool also provides options to write the post in the form of a song, poem, or story. 😁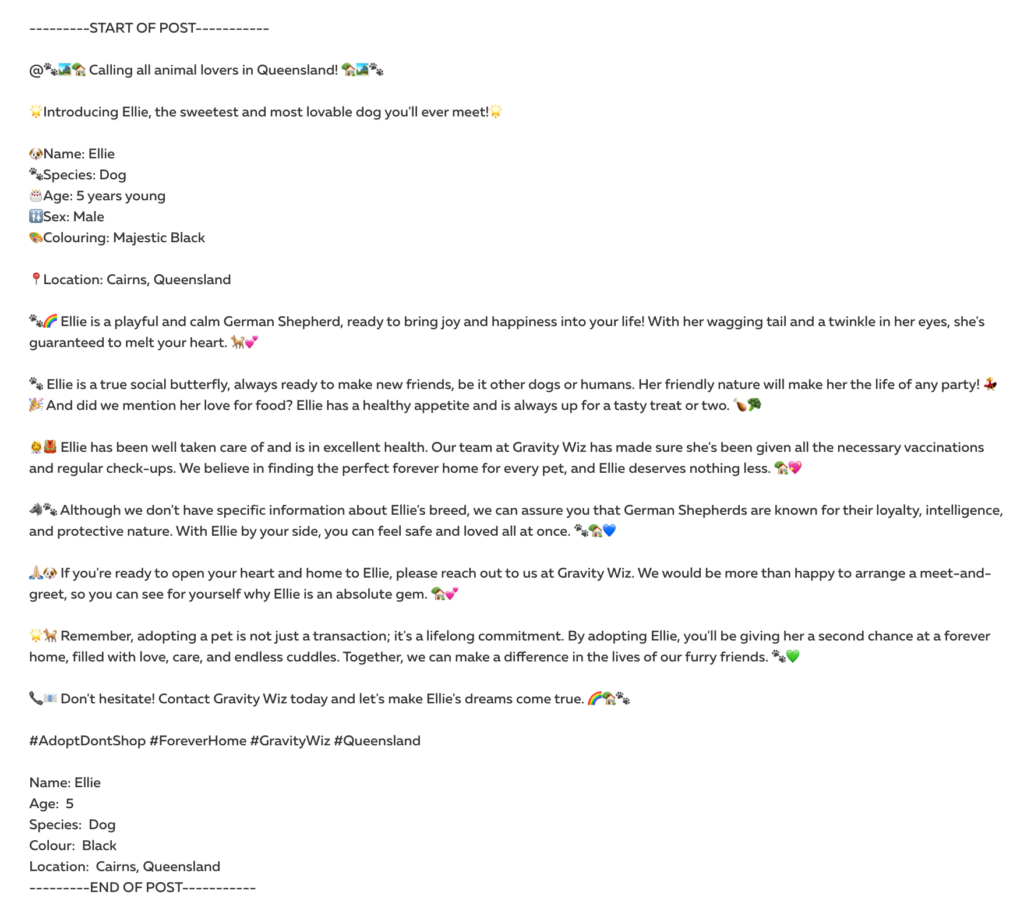 Head over and try it for yourself. Derek has other resources that utilize Gravity Forms OpenAI, including a tool that will help volunteers with various fundraising efforts by writing fundraising posts for you. Check out what they're up to — it's a fantastic use of this plugin.
Thank you for sharing, Derek!
"[Gravity Forms OpenAI] has made a massive difference to our users, who are predominantly just your average volunteer and charity worker trying to get along with life. We have used this plugin to create a series of very much needed automations to help them.

I can say that the Gravity Wiz software does the things that Gravity doesn't, and does them really well. The team at Gravity Wiz also directly and personally get involved in helping and supporting if there are any questions or issues. When you buy or add a Gravity Wiz product you know it's rock solid and not just another plugin."