Greetings, wizards!
This is our last newsletter before Thanksgiving (one of my favorite US holidays) so I wanted to pause the sorcery for just a second and say thank you to all of our wonderful customers.
We've been creating magically-enhanced tutorials, snippets, and plugins for Gravity Forms for over 10 years now, and you've all been a massive part of that journey. Thank you for trusting us with your business and helping us push Gravity Forms to infinity and beyond!
Now, let's see what all the buzz is about this week. 😉
The Suite Smell of Success
The Gravity Perks suite just keeps getting better and better. Even when we aren't adding new perks, we're improving our existing perks. Every. Single. Day.
A few star highlights from this week's improvements.
Blocklist – You'll enjoy big performance improvements when using massive disallowed key lists and applying Blocklist form-wide. One customer saw a reduction from 15 seconds to less than 1 second.

Populate Anything – We made some integration improvements with GravityView and Gravity Flow. Plus, a new filter that lets you do some really cool tweaks to your queries.

Copy Cat – Added support for copying all checkboxes when clicking Select All / Unselect All buttons in Checkbox fields. Niche but powerful!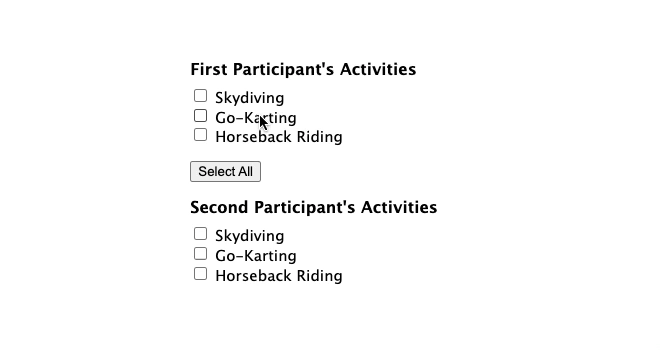 Keep scrolling for a complete list of changes we made to the Gravity Perks suite this week.
The Black Friday Black Magic is almost here…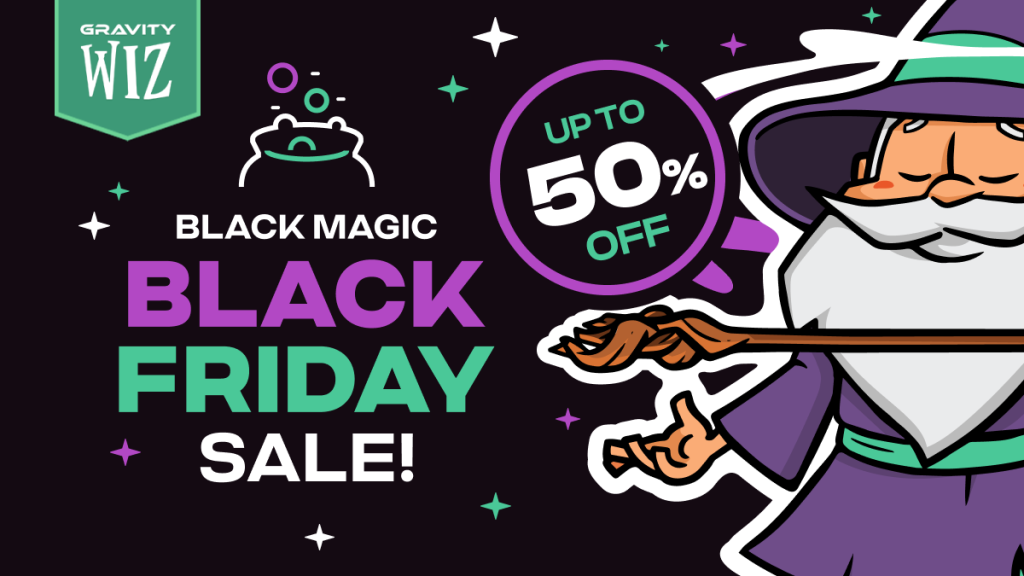 You all knew it was coming and you won't have to wait much longer!
Starting next Monday, November 21st, you can pick up a Gravity Perks Pro license for 50% off – that's FIFTY FREAKING PERCENT OFF. Excuse the dramatics but, seriously, it's an INSANE OFFER. Oof, there I go again! It's hard not to use caps when I talk about this deal. 😆
Advanced and Basic licenses are also enjoying some delicious discounts. Heads up, this sale is good for new licenses and upgrades only.
Get notified the minute these deals are live:
Gravity Wiz Weekly Newsletter
Don't miss a thing. Get our weekly updates by owl or email. Ok, we're still working on the owl service, so just email for now.
Reminder: Gravity Forms 2.7 Release Candidate 1

This is a quick reminder that Gravity Forms 2.7 Release Candidate 1 is here and ready for testing.
A release candidate signals that the Gravity Forms team considers this version may be launch-ready — and now it's up to you and me to help them confirm that.
If you haven't started testing GF 2.7 on your staging/development sites, start now. It's go time, baby!
PS – If you want to get involved with helping the Gravity Forms team do some user testing, they've requested your assistance in the Gravity Forms Facebook group.
Question of the Week
If English isn't your primary language, this question is for you.
Gravity Wiz has a strong international customer base. This week, we want to hear from those customers on the importance of working with Gravity Perks in your own language.
How important is having Gravity Perks available in your primary language?
Vote and we'll share the results in our next weekly. 🙂
New Resources
Unique ID | Use Unique ID Field in Conditional Logic
A clever (and frugal) Pro customer wanted to save money and work around his server's email rate limit when sending scheduled notifications. Solution? Create conditions that group scheduled notifications into batches based on a sequential unique ID.
First 100 entries? Batch A. They're sent immediately. Next 100 entries? Batch B. They're sent in an hour. So stinkin' clever! The only missing piece was this snippet that allows the use of Unique ID fields in any post-submission conditional logic.
Advanced Post Creation | Map Multiple Fields to a Single Taxonomy
Enjoy this community contribution with a wizard's touch. Map multiple form fields to a single taxonomy for any post generated by the Advanced Post Creation add-on. Also adds support for setting terms by ID (rather than name).
Nested Forms | Add and Populate a Child Entry on Render
Wizarding folk have been asking for variations of this for years. The concept is simple. Generate a child entry programmatically and populate it into a Nested Form field when the parent form is displayed. We sank our teeth in this week and crafted a fairly digestible solution. Feedback welcome!
Gravity Perks
GP Auto List Field (v1.0.3)
Fixed a potential PHP error.
GP Blocklist (v1.3.4)
Improved performance of form-wide checks against the disallowed key list.
GP Copy Cat (v1.4.58)
Added support for Select All/Unselect All buttons for checkbox fields.
GP eCommerce Field (v1.2.15)
Fixed potential JavaScript error on form render that could cause issues with conditional logic in some situations.
GP Entry Blocks (v1.0-alpha-2.6)
Fixed issue where filtering using the Filters block by certain field types such as the List field type would not work correctly.
GP Media Library (v1.2.27)
Updated gpml_delete_entry_files_from_media_library PHP filter hook to include a new $form param and also have a form-specific variation (e.g. gpml_delete_entry_files_from_media_library_29).
GP Populate Anything (v1.2.34)
Added gppa_where_clause filter to allow modifying the where clause.
Fixed issue where Live Merge Tags in HTML fields weren't always populated correctly in GravityView views.
Fixed issue where dynamically populated choices wouldn't always populate correctly in GravityView search fields.
Fixed issue where validation errors could be removed by Populate Anything in some contexts such as a Gravity Flow User Input Step. (Reintroduced fix after reverting it)
Fixed warning for field value object choices.
Fixed issue where Populate Anything would prevent default-checked static choices from being checked on form render.