Greetings, wizards, and rejoice!
A new perk hath arrived and its name shall be made known to thee at once. And if thou doth continue to peruse our humble letter of news, thou shall be blessed with the knowledge of a thousand wizards.
Translation: We're announcing a new perk and this newsletter is packed with other Gravity Forms goodies. 😄
Here we go!
New Release: File Renamer 1.0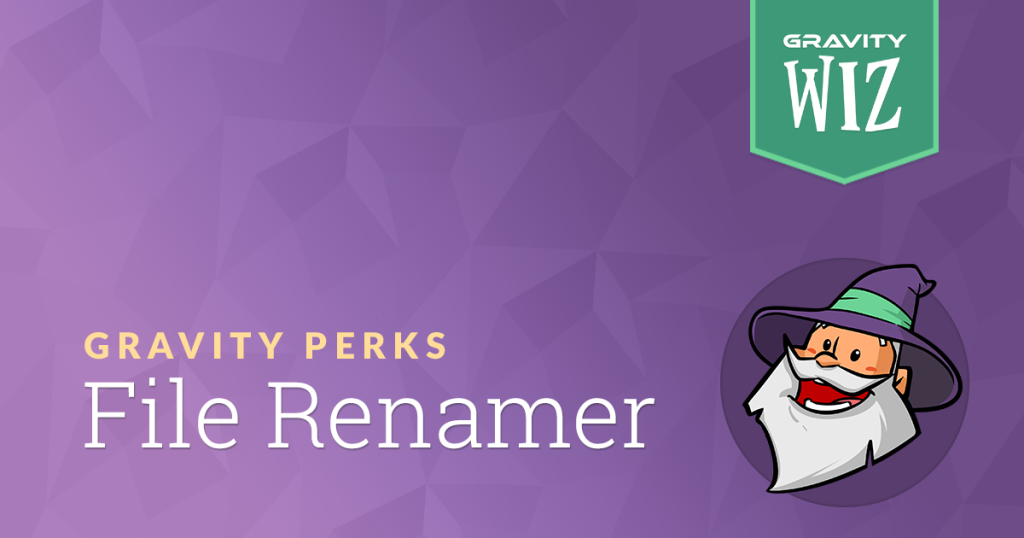 Say hello to File Renamer! 👋
With this new perk, your uploaded files can be given clear, descriptive names automatically, powered by flexible naming templates. And you can organize your files with dynamic subfolders, powered by those very same naming templates.
No more file management headaches – was this Client A's report or Client B's? 🤔
No more wondering where a specific file is – there it is in the user's designated folder! 👌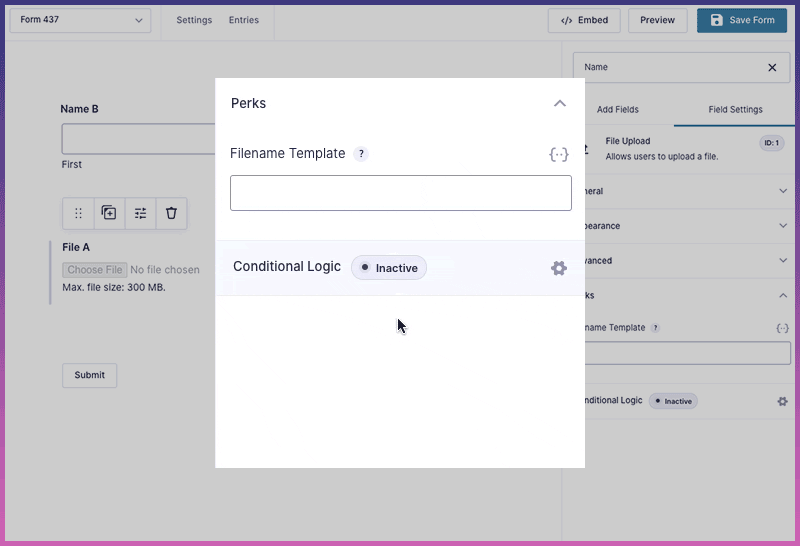 Want to find out just how customizable File Renamer's naming templates are? Or maybe you're curious about which perks File Renamer integrates with? We've got some delightful docs and a magical demo.
A More Accessible Editor for Conditional Pricing
One of the qualities that sets Gravity Forms apart from other form builders is their commitment to accessibility. We really admire the work they're doing and do our best to follow their lead.
When a blind Gravity Perks customer reached out to us with some suggestions on how to improve the editing experience for Conditional Pricing — one of our classic perks — we jumped on the opportunity to make some major improvements towards a more accessible pricing editor.
Conditional Pricing lets you create flexible pricing rules for your Product fields, built on the foundation of Gravity Forms' powerful conditional logic. This perk makes offering bulk discounts, incentivizing with early bird pricing, or charging rush fees a breeze.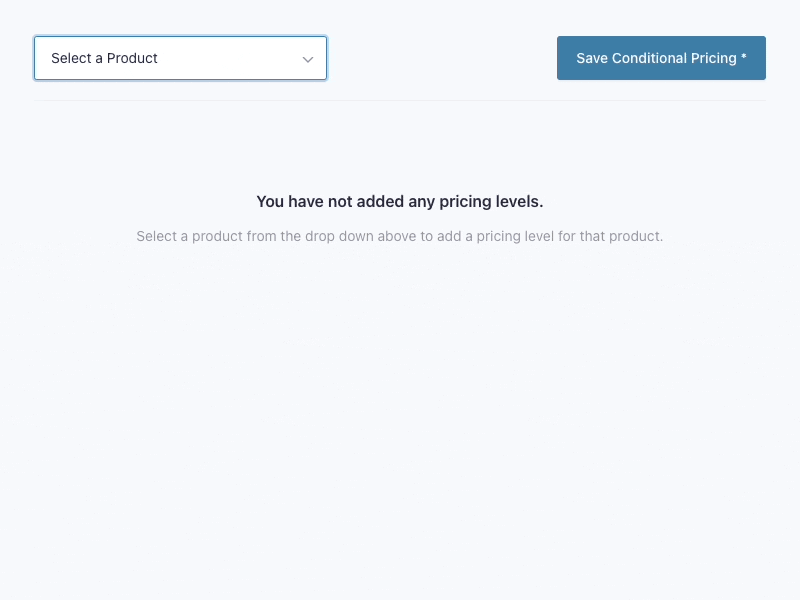 With this week's release, all of that functionality is now fully keyboard accessible. Select products, add, edit, and delete pricing rules, and save your configuration, all with just a few keystrokes. We're super "keyed up" about this first round of improvements and, as always, feedback is very welcome.
Question of the Week
Last week we asked:
Which of the following best describes your position?
Here's how you all described your positions.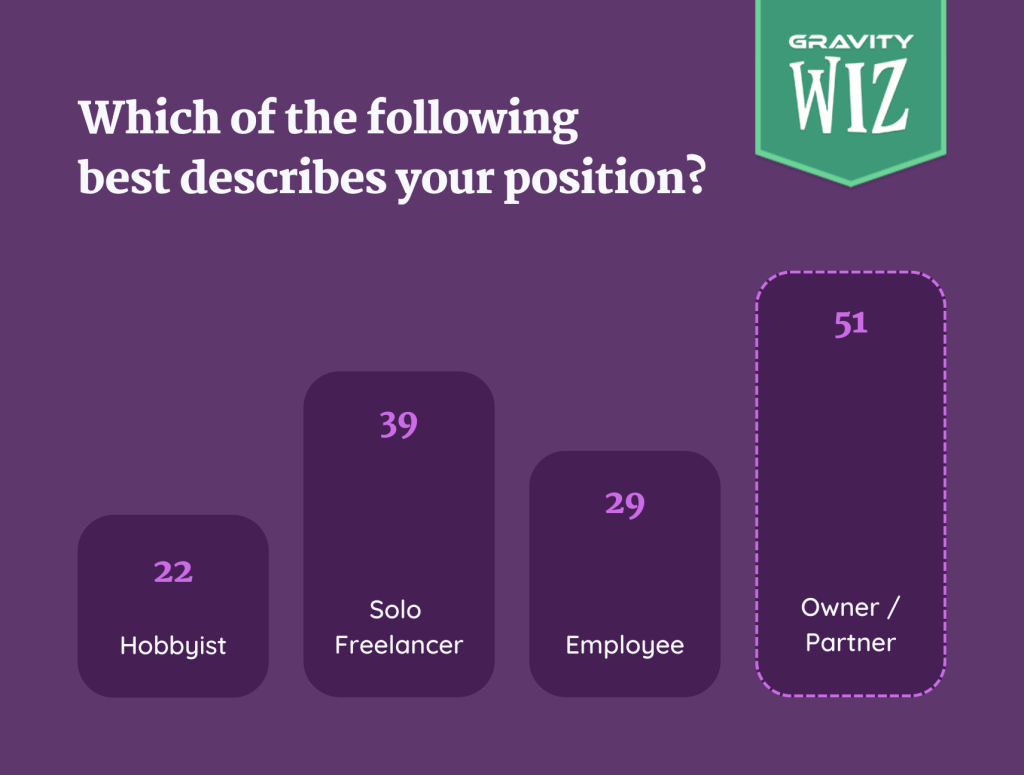 Whoa! These results were surprising. I thought Solo Freelancers would lead the charge followed by employees and then owners/partners. "Hobbyists" was selected the least but there were far more of you than I would have guessed.
Exciting insights!
Join us next week for a fun personal preference question. 😉
Spotlight: File Upload Pro's Auto-Submission Superpowers
File Upload Pro blends its magic into your existing File Upload fields. Its allure is its image and file previews, image cropping, zooming, and maybe… auto submission? 🤔
Let us explain.
It all started with a Pro customer of ours who uses Gravity Forms to support a mobile web app for tracking fleets of delivery drivers.
Delivery drivers finish a delivery and then upload a picture of their confirmed deliveries via File Upload Pro.
Problem: In their haste, drivers would often lock their phones before the file had finished uploading and the form had been submitted, preventing the successful image upload and form submission.
We cooked up a solution where a form can be automatically submitted after files have finished uploading, but only if the browser tab is hidden. This provides a natural submission experience if the user is actively engaged with the form but handles the submission automatically if they've switched back to dance videos on TikTok. 🕺
Here's a step-by-step overview from our support master mage Dario.
Note: the functionality works whether you're on Desktop or Mobile.
You can find the snippet here, and install it with nothing more than a CTRL+C + CTRL+V using our Custom Javascript plugin. Haven't yet tried your wand at the professional file uploader that feels like magic?
Gravity Wiz Weekly Newsletter
Don't miss a thing. Get our weekly updates by owl or email. Ok, we're still working on the owl service, so just email for now.
Resources
Populate Anything | Remove Empty Checkboxes – If you're using Live Merge Tags (LMTs) as the labels for choices, you may want to hide (or remove) those choices until the LMT has a value. This week, we wrote a snippet that makes this disappearing act a reality for Checkboxes. Want to see this for other choice-based fields? Let us know!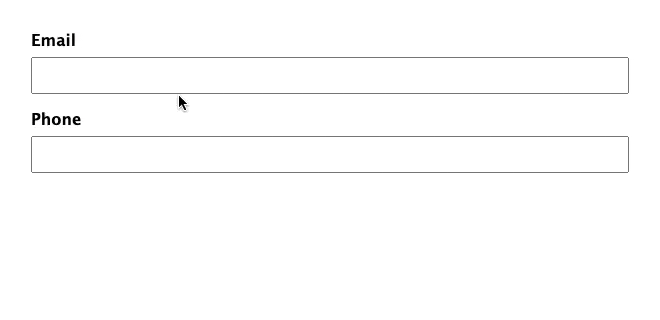 Pro Tip: This example uses our free Append/Prepend Merge Tag Modifier to append the communication type before the LMT value.
Delete Files After Notifications Sent – Uploading large files or sensitive documents that you don't want lingering on your server? Check out this new snippet we cooked up for a Pro customer. It'll handle automatically deleting any files uploaded for the given submission after notifications have been sent. Be sure to enable the "Attach uploaded fields to notification" option on your Notification settings page.
Submit from Any Page – Add a "Submit Now" button to every page of your multi-page form. This is a godsend when you're editing an entry on the frontend. If you just need to tweak a field on page one, clicking through the other ten pages to submit that edit is exhausting. With the "Submit Now" button, you make the change and you're done.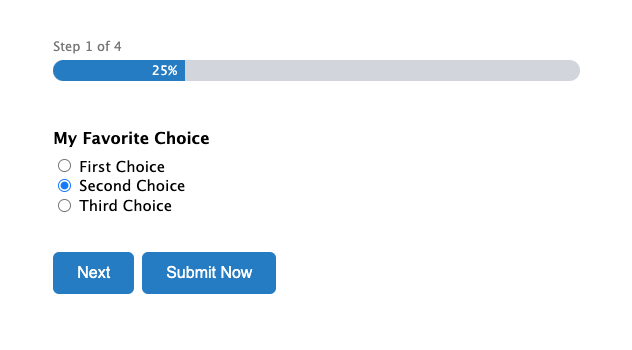 PS – Looking for other options to improve your multi-page form navigation? We've got just the thing. 😉
Gravity Perks
GP Conditional Pricing (v1.4)
Improved the accessibility of the Conditional Pricing editor.
GP Inventory (v1.0-beta-3.10)
Added new gpi-disabled class that is added to inputs/options when they are disabled.
GP Limit Choices (v1.7.8)
Updated location of "Enable Limits" checkbox to be under "Options" in Gravity Forms 2.5 and newer. A tooltip was also added for the option.
Fixed issue where gwlc-disabled class would not be properly added to inputs.
GP Populate Anything (v1.2.28)
Fixed issue where Radio Buttons using Live Merge Tags could display a warning message if there's an empty value.
GP Randomizer (v1.0.4)
Improved compatibility with GP Limit Checkboxes.
GP Read Only (v1.9.14)
Fixed PHP error that could show if a 24-hour time field is marked as read only and used in an Entry Block's Edit Form block.
Alright wizards, until next week. 🤘