Greetings, wizards!
The year is running out of weeks for our weekly newsletter. We'll have to make the most of the weeks we have left together in 2022 and pack these last few weeklies with as much Gravity Forms goodness as possible.
Shall we? 💃🕺🏽
Suite Highlights
The Conditional Pricing UI can now performantly handle thousands of pricing rules. Unleash your most potent pricing levels!
Not familiar with Conditional Pricing? It lets you create flexible pricing rules for your Gravity Forms products without creating dozens of extra product fields or loads of extra conditional logic. It can also handle thousands of pricing levels — more on that below.
This perk got a gnarly new filter that lets you decide when feed limits are enforced on render. Check out this companion resource with an epic example of the magic this filter can work.
Limit Submissions remains the most magical way to limit how many times your forms can be submitted. Limit by user, URL, IP, time period, and even field values!
New dynamic classes on datepicker dates allow you to apply styles based on the reason a date is disabled. Also, we made a small fix for GF 2.7 compatibility.
Join Us Live: December 15th
Grab your favorite mug, fill it with hot cocoa, and gather around our metaphorical fireplace while we explore some Gravity Perks magic. Here's the agenda!
Demo: Populate Anything 2.0
Crash Course: Google Sheets + Gravity Forms
Q&A: Answers from Gravity Wizards
Can't wait to see you there!
Question of the Week
Do you believe in the magic of Christmas?
We do!
Spotlight: One Perk for 25,000 Pricing Levels with WP4Geeks

"More than 25,000 pricing levels — I think this is the most pricing complexity that exists using Gravity Forms."
Bold claim, wizard!
When you look at Adham Maher's booking form, developed for an airport concierge service with a mind-blowing list of potential options and add-ons, you can understand what might lead to him saying so:
Over a dozen individually priced services
Prices differing based on airport selected (select any airport, anywhere)
Unique services based on arrival or departure
Additional pricing variables like nationality and number of passengers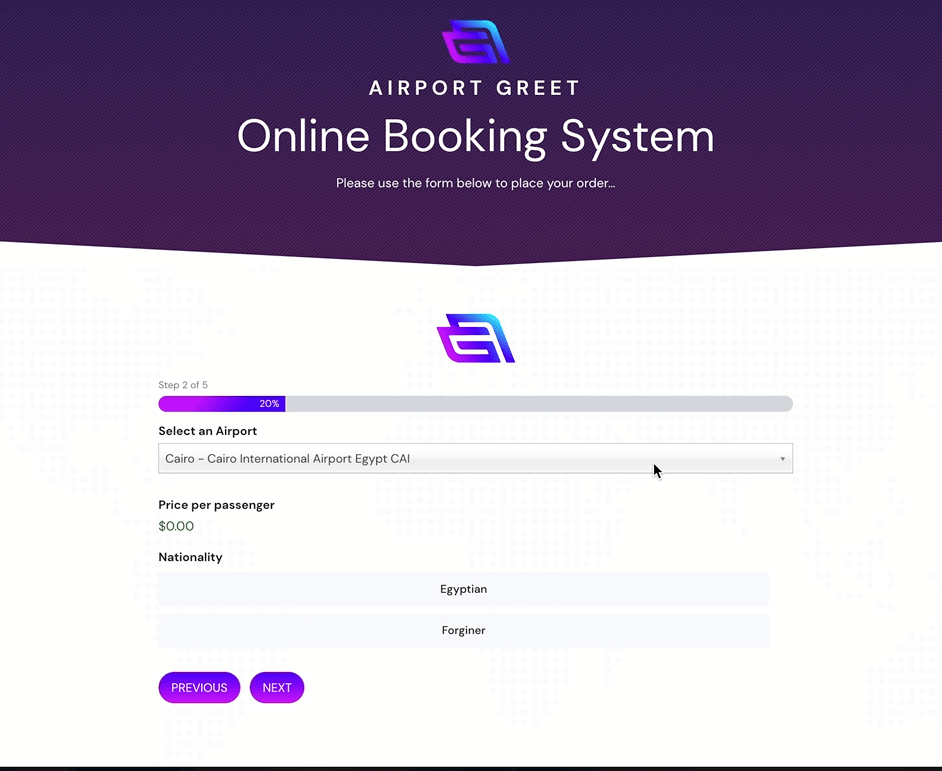 Adham scoured the internet looking for a solution to his complex pricing problem, and found one in Gravity Forms Conditional Pricing's secret bulk importer.
"…the support, especially from Samuel, was impressive. He really helped me to understand the formula of the CSV file. I filled all the data and I imported it successfully with the help of Samuel."
Learn more about Adham's solution and the time-saving power of Gravity Forms Conditional Pricing:
Resources
Limit Submissions | Enforce Dynamically Populated Fields
Samwise Gamgee is hosting pony races. For each race, fellow hobbits can submit a form to place a wager on their anticipated winner. But, they should only be able to place one wager per race.
He populates a Hidden field with the post ID of the race on whom's page the form is currently embedded. Then, he populates the current hobbit's phone number in a Phone field (yes, these hobbits have phones).
If the hobbit has previously entered a phone number (and with this snippet in place) the limit is enforced before the form is displayed. If not, the form renders and the hobbit can enter their phone number and submit the form.
Community Highlight | Simply Schedule Appointments
GP Inventory provides a flexible and easy way to handle simple appointments but if you're looking for advanced appointment functionality, we think you'll love Simply Schedule Appointments.
Highlights include:
Learn more about how you can use Simply Schedule Appointments and Gravity Perks here.
New Tutorial | Using Gravity Forms for Events
This tutorial shows you a variety of tasty techniques for spicing up your event forms. Seasoning of choice? Gravity Perks, duh! 😉
Gravity Perks
GP Address Autocompleted (v1.2.6)
Updated Cypress test to verify addresses in the UK.
Fixed issue where the State/Province/Region would not populate correctly for addresses in the UK.
GP Conditional Pricing (v1.4.2)
Improved performance by using minified JS/CSS.
Improved performance of conditional pricing editor.
GP File Upload Pro (v1.3.5)
Updated the allowed image types for cropping/previewing to GIF, PNG, JPG, BMP, WebP, and SVG.
GP Limit Dates (v1.1.15)
Added dynamic classes to datepicker dates; allows styles to be applied depending on why a date is disabled.
Fixed JavaScript error that could prevent forms from showing in some cases.
Fixed issue where inline datepickers were not rendered in Gravity Forms 2.7.
GP Limit Submissions (v1.1.5)
GP Nested Forms (v1.1.11)
Added gpnf_should_open_modal JavaScript filter hook.
Fixed potential PHP error if an array is passed to GPNF_Parent_Merge_Tag::parse_parent_merge_tag().
GP Populate Anything (v1.2.36)
Fixed potential memory issue for more complex forms that use value population with multi-select fields.
Fixed potential PHP warning if populating List fields.
GP Preview Submission (v1.3.14)
Fixed potential conflict with Populate Anything when populating List fields.
GP Reload Form (v2.1.3)
Fixed an issue where multiple popup forms were not always reloading correctly.