This article requires the GP Limit Dates perk.
Buy Gravity Perks to get this perk plus 47 other premium Gravity Forms plugins!
The Problem
Have you ever wanted an inline version of the Gravity Forms date picker instead of the default drop down version? I tend to have issues with autocomplete in desktop browsers, and the experience on mobile can be a little strange when the keyboard pops up after tapping on the Date field.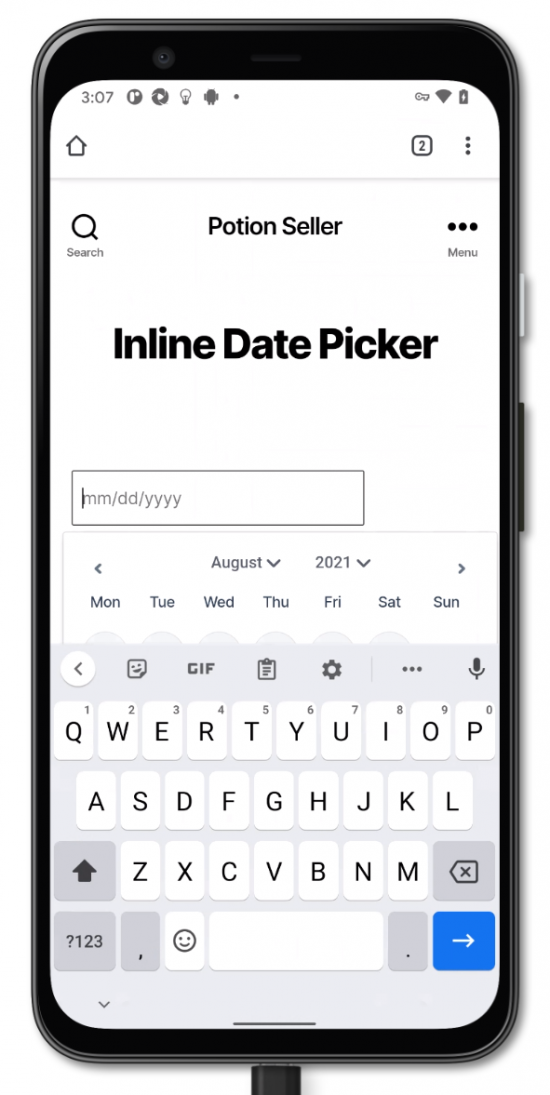 The Solution
Replacing the date picker with an inline version solves both these problems. To do so, simply install and activate GF Limit Dates, and on the Perks tab of a Date field check the Enable Inline Date Picker checkbox.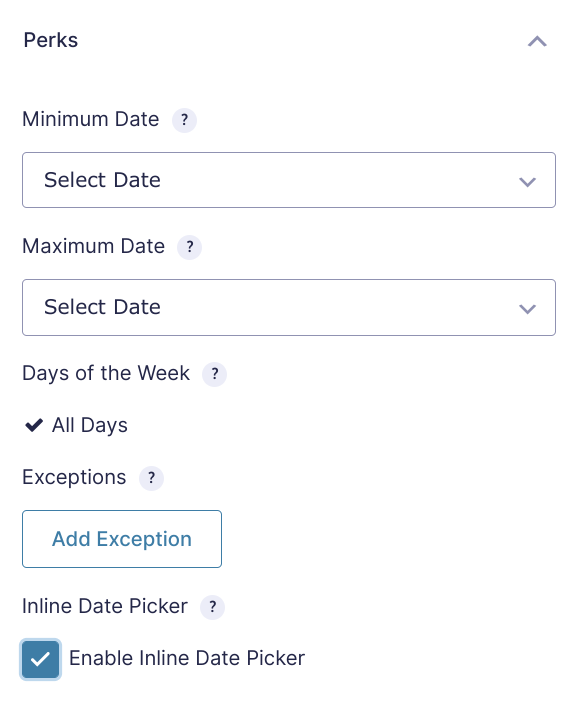 The Result
That's all there is to it. Your date picker drops the input box and goes inline, thus avoiding autocomplete headaches and gaining a better mobile experience.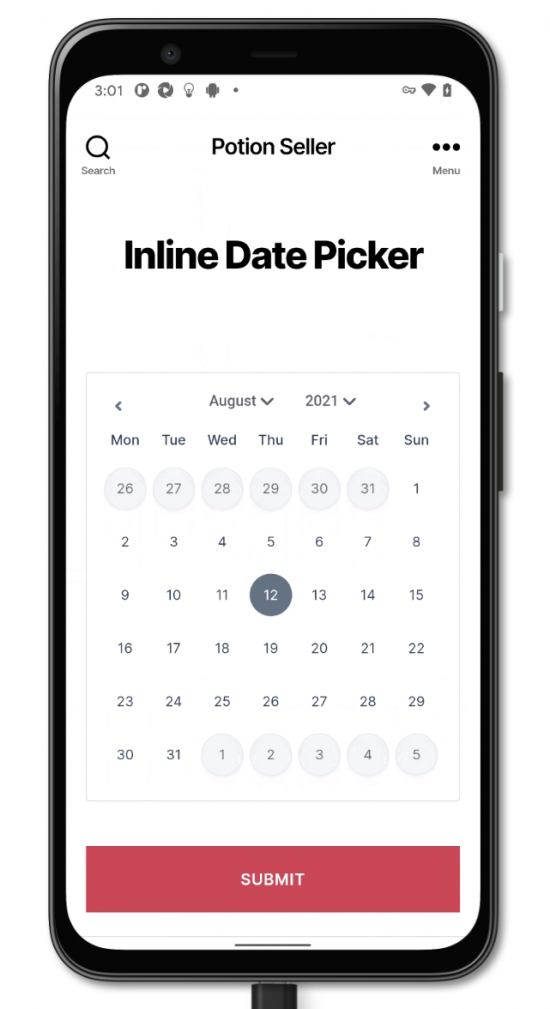 Match the mobile styles from the screenshot above by adding
this CSS
to your theme's
style.css
file.
Did this resource help you do something awesome with Gravity Forms?
Then you'll absolutely love Gravity Perks; a suite of 47+ essential add-ons for Gravity Forms with support you can count on.