This article requires the GP Populate Anything perk.
Buy Gravity Perks to get this perk plus 47 other premium Gravity Forms plugins!
Have you ever wanted to build a form that contains choice-based fields that are dependent on each other, a.k.a. chained selects? For example, let's say I'm building a form that asks a user about their favorite soccer team. To help narrow down their selection, I want three fields on the form: Country, League, and Club. When the user selects a Country, the League field should populate with the leagues played in that country, and when a League is selected the Club field should display the clubs in that league.
If you're familiar with our Perks, you might be thinking that Populate Anything is your solution, and you'd be absolutely right. But, it's more complicated than that. Populate Anything needs a source for its data, and if you don't already have the Countries, Leagues, and Clubs stored somewhere in the WordPress database, you're going to need to start there.
In this tutorial, we're going to show you how to use Gravity Forms as a simple database and populate data from that database into your forms.
Getting Started
Building a simple database with Gravity Forms starts with, you guessed it, building a form. The form will give us a way to enter values into the database, and we'll use Populate Anything to retrieve those values in our user-facing form.
Steps
Step 1 – Create Your Input Form
Add a new Form. Then, add 3 Single Line Text fields: Country, League, and Club.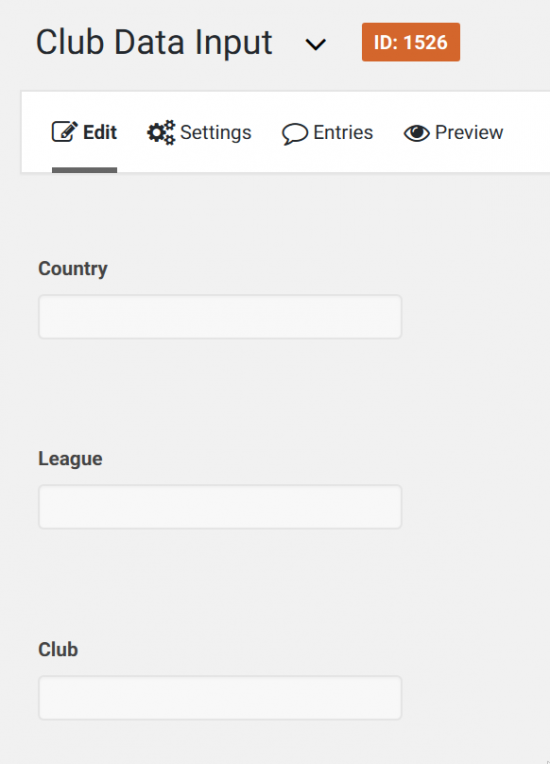 Step 2 – Enter Your Data
Now comes the work. You need to enter your club data into the form, one entry for each club. Repeat this until you have an entry for every club, league, and country you want to be available in the user-facing form.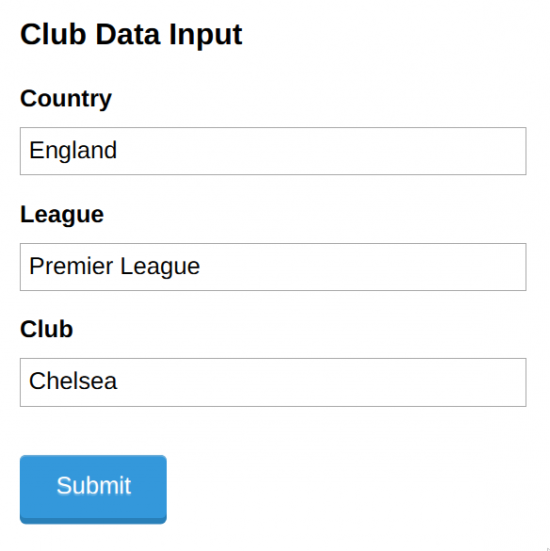 Once everything is input, you can view the entries as a table to make sure you've covered every combination.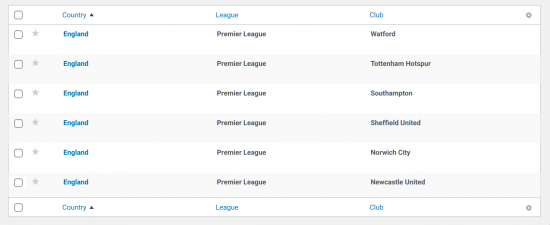 Step 3 – Build the User-Facing Form
With all of your data stored in Gravity Forms entries, it's time to build the user-facing form. The user will use this form to select a club, drilling down by country and league. Start by adding a Drop Down and populating the Country field from the Gravity Form Entries.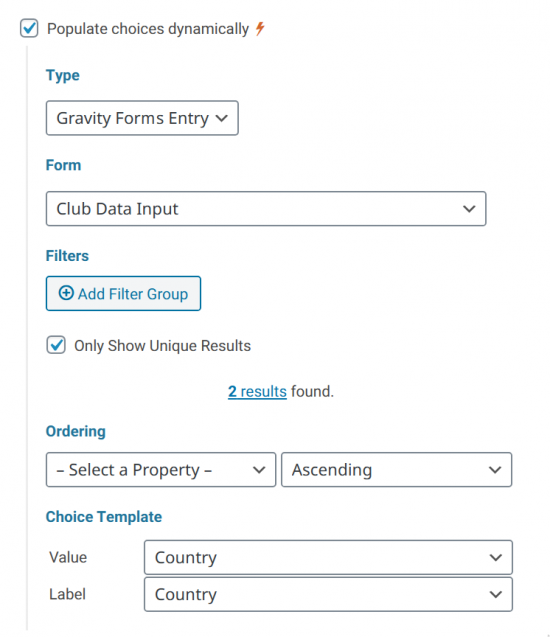 With the Country field populated, add a second Drop Down for the league. This time, populate the League into the field's choices and add a Filter to filter the results based on the Country Drop Down.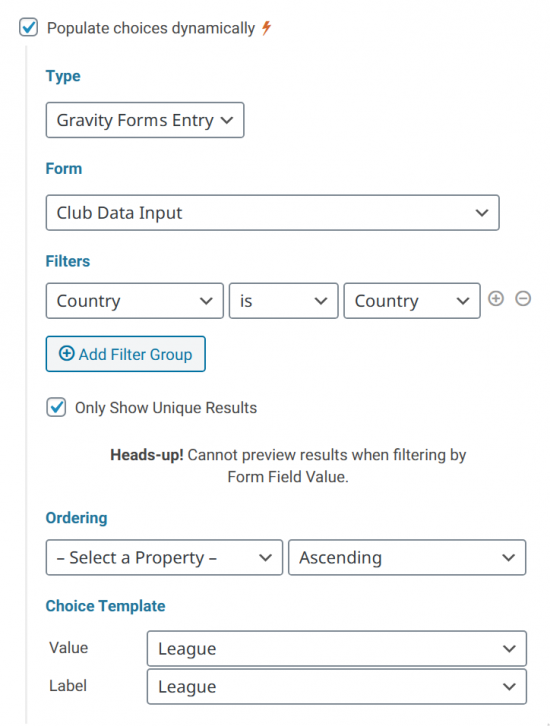 Finally, add the Club Drop Down. Similar to the field above, filter the results by the League field and populate Club values.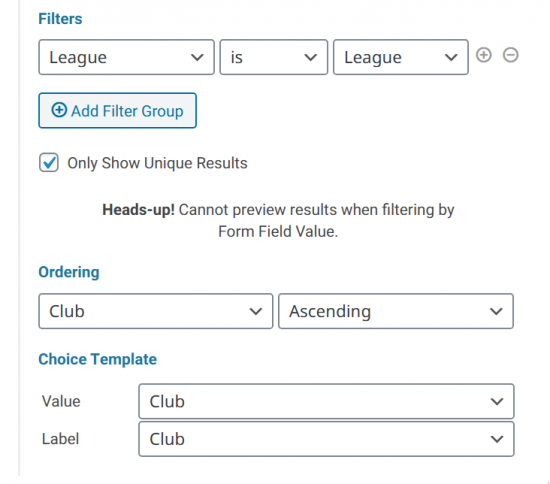 That's It!
With the 3 fields in place, your user-facing form is complete. It has three Drop Down fields that automatically populate from your simple database and filter based on the user's selections.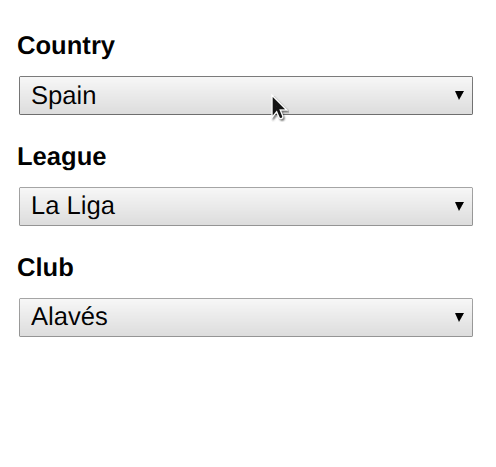 If you want a more robust database solution, check out
wpDataTables
. It can create user-editable tables that write directly to an SQL table.
Taking It Further
This same method can be used with choice-based fields to create conditionally selected options. For example, say you want a checkbox field that automatically checks itself when a specific choice is made in another field on the same form. Check out this article for more info: How to Check Checkboxes (and Other Choice-based Fields) Conditionally
Using Gravity Forms as a simple database lets you build forms that contain conditional choices. For ideas on different ways these can be implemented, check out How to Create Conditional Choices with Gravity Forms and Create Smart Forms and Advanced Conditional Choices with Gravity Forms.
We provide a separate solution that allows you to automatically sync Gravity Forms data with Google Sheets, if you would prefer to use Google Sheets or its integrations like Data Studio (Looker) and BigQuery.
Did this resource help you do something awesome with Gravity Forms?
Then you'll absolutely love Gravity Perks; a suite of 47+ essential add-ons for Gravity Forms with support you can count on.