Greetings, wizards…
And welcome to the 150th edition of the Gravity Wiz Weekly!
More on that later but first, let's see what's coming up next here at Gravity Wiz, enjoy a little gift from our friends at ForGravity, and then add a few new Gravity Forms spells to your spellbook.
🧙‍♂️📖🧙‍♀️
Coming Soon: Gravity Forms QR Code
We've been working on a new perk and it's coming very soon! Gravity Forms QR Code will give you the ability to generate a QR code from any field value or merge tag. It goes a step further and also allows you to let users scan QR codes into your form as well.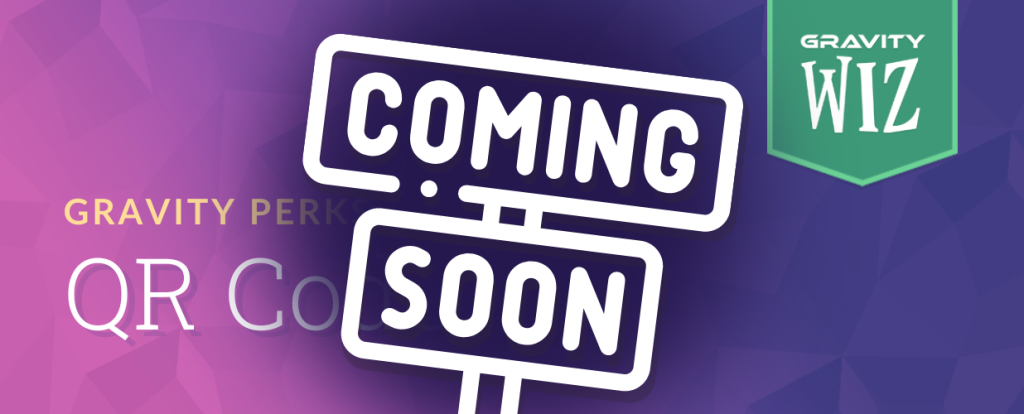 With this tool in your toolbelt, you can do things like…
Sell tickets to events and check-in attendees.
Generate a QR code for each ticket in the purchase confirmation email. Your staff can scan the QR code into your check-in form as the attendee arrives.
Generate scannable coupon codes or discount links.
Entice your customers wherever they encounter your business. Allow them to scan the QR code at checkout and automatically apply a coupon – or – direct them to a special checkout link with a specific product in their "cart" and the coupon already applied.
Manage product inventory with ease.
Create QR codes for your product SKUs, and staff can scan the QR code to interact with that product on a product management form. Handling returns, surplus inventory, or restock requests are just a taste of what's possible.
Do you see why we're so excited about this? 😄
Want to know if your use case will be supported? Comment on this post and tell us about it!
Legal Signing for Gravity Forms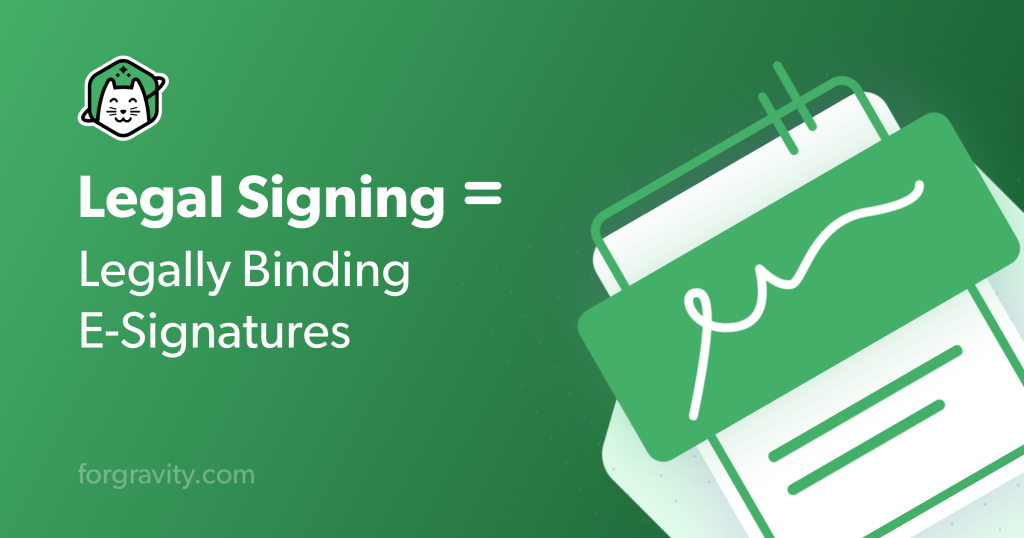 Our friends at ForGravity have just released their most ambitious product yet – Legal Signing for Gravity Forms! With this new plugin, you can take signatures collected via the Gravity Forms Signature Add-On and generate secure, legally binding documents from your form submissions.
View the release post for all the juicy, law-abiding details.
Want $25 off? The ForGravity team gave us a special discount to share with you. Click the link below and the discount will automatically be applied at checkout. It can be applied to any Legal Signing or ForGravity bundle license (including upgrades to existing licenses). This offer is good through June 24, 2022.
150 Editions (and six years) of Gravity Wiz Weekly 🥳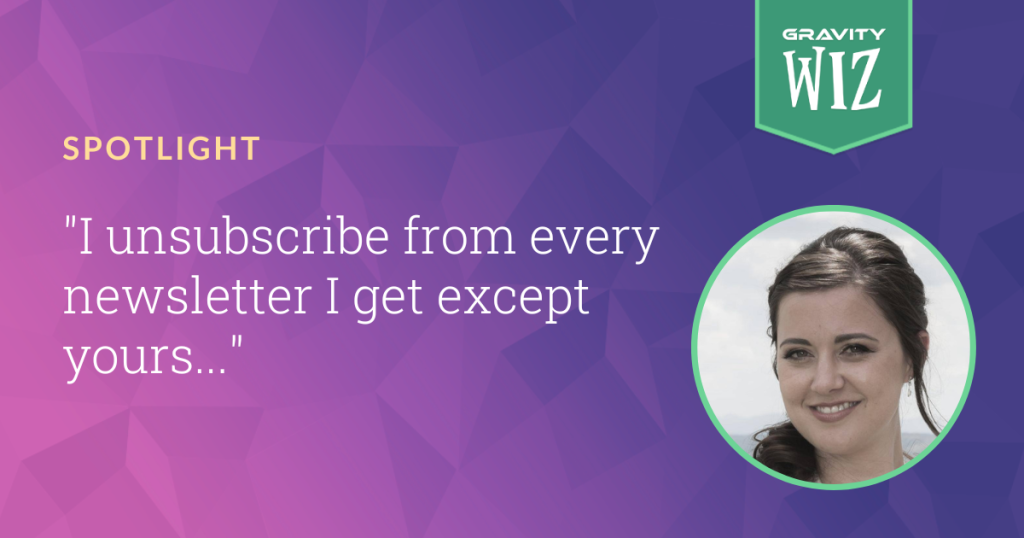 We started Gravity Wiz Weekly six years ago. We're often buried in our work creating magically enhanced plugins, snippets, and tutorials for Gravity Forms — and this newsletter gave us a simple way to document our accomplishments and the new spells we learned along the way.
Six years, thousands of updates, and 150 editions later, Gravity Wiz Weekly has turned into one of our most precious resources — and an essential part of communicating our magic with you.
"I unsubscribe from every "newsletter" I get, except yours. I love your weekly newsletters that are short yet packed with information I need and am interested in. It is also amazing to see how much you all do and how active you are. You all are a true marvel and you do amazing work with your plugins."

Nicole Bernd, Web Developer and Owner at PEEPity
It's always a treat to hear when you guys enjoy reading it, too.
Bonus: Check out our first edition!
Resources
Notification Events – We've discussed how to send manual notifications, how to send a notification when an entry is spammed, and even how to schedule a notification, but did you know that we have a snippet that lets you create your own notification events to send notifications when something happens that's specific to your form or workflow? Check out the usage examples inline for some inspiration.
This week we added support for an "Entry is deleted" notification event that is fired whenever an entry is deleted. This is a great way to automate communication with the submitter or any other stakeholder when their entry is deleted.
Drop Down Lockouts – Have multiple Drop Down fields and want to limit the user to a single selection across all of them? This snippet provides a simple JavaScript solution. Need to do the same for Checkboxes? Check out Limit Checkboxes' limit-spanning feature!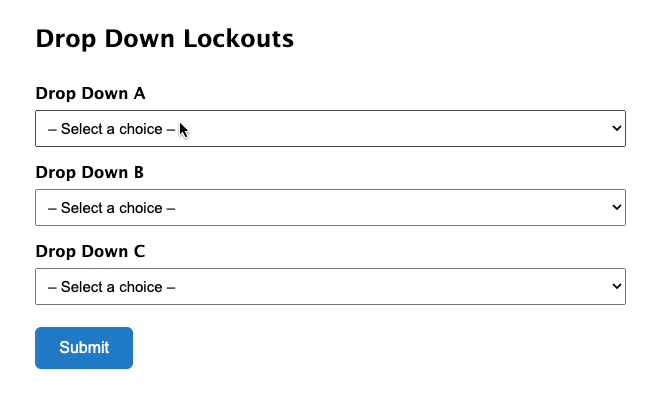 Daily Sequential IDs – Unique ID gives you the ability to create any kind of unique ID you want, including sequential IDs. Sequential IDs are most commonly used for invoices but that's just the tip of the iceberg.
Imagine you're selling fresh, homemade donuts daily. You only make a few dozen and once you're sold out, that's it for the day. Your form with a Unique ID field and this snippet give the user a sequential number to indicate their place in line and that sequence resets every day. In this way, the customer always knows their place in line for the current day.
Gravity Wiz Weekly Newsletter
Don't miss a thing. Get our weekly updates by owl or email. Ok, we're still working on the owl service, so just email for now.
Gravity Perks
GP Advanced Calculations (v1.0.2)
GP Conditional Pricing (v1.3.12)
Fixed issue where conditional pricing would not be imported if a form is imported by directly calling the GFExport::import_file() method.
GP Entry Blocks (v1.0-alpha-1.11)
Fixed issue where HTTPS was not properly detected in some cases which would cause the Edit/View/Delete links to redirect from HTTPS to HTTP.
GP Nested Forms (1.0.23)
Improved compatibility with Gravity Flow User Input steps by bringing back compatibility layer.
Fixed potential PHP warning if using Gravity Flow by reverting the addition of a new compatibility layer. It will be re-added soon!
GP Populate Anything (v1.2.15)
Added new gppa_prepopulate_field_values PHP filter.
Improved compatibility with Easy Passthrough and populating chained choices/values.
Improved compatibility with replacing Live Merge Tags inside merge tags parsed by GravityRevisions.
Fixed an issue where carriage returns (\r) would be inserted into field values when filtering by them which could cause data to not be matched for certain object types such as Gravity Forms entries.
Fixed a PHP warning that could occur in some cases with multiple input fields if there are some inputs without value templates specified.
Alright, wizards. Until next week. 🧙🏻‍♂️