Greetings, wizards!
I'm an oversharer so I have to tell you… my oldest daughter is graduating from 5th grade today! It's wild how fast they grow up, Kids and products, huh? 🥲
Hey, no sentimental crying! (I'm not crying. Are you crying? *sobs*) You're going to need those eyes bright and clear to read every wizardly word in this week's weekly. 😄
New Perk: Advanced Select Beta 1
Whether you've been hungry for better Drop Down and Multi Select fields or not, Advanced Select is going to make you drool.
It's beautiful. It's functional. And it's performant. 🤤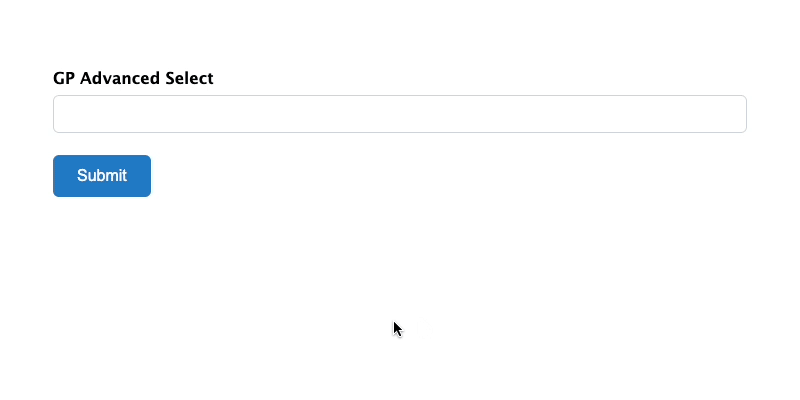 Out of the box, Advanced Select modernizes the UX for select fields including support for search, mobile browsers, and an extensible library with loads of additional features. Accessibility (particularly for Multi Select fields) sees a massive boost with full keyboard navigation and screen reader support.
Populate Thousands of Choices
With Advanced Select's tight integration with Populate Anything, you can filter and populate thousands of choices from massive datasets without sacrificing even a pinch of performance. Performance-focused features like filtering by search value, lazy loading choices, and infinite scroll make for a delightfully snappy user experience.
Load Images as Choices
Advanced Select also integrates with JetSloth's popular Image Choices plugin to make populating images in Drop Down and Multi Select fields a reality. This integration also works with choices/images dynamically populated via Populate Anything!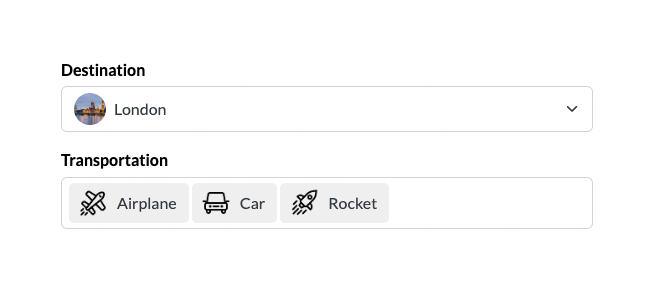 Pssst. Wanna save 25% on Image Choices? JetSloth gave us a discount code to share with you! Use WizardSloths at checkout. One discount per customer, renewals are full price, and, importantly, no sloths were harmed in the creation of this coupon.
If you want me to continue selling you on this awesome product, head over to our release announcement but if you're ready to dive into the best thing that's ever happened to Gravity Forms select fields…
Changelog Highlights: Aw! We're compatible. 😊
This week's changelog really highlights how important perk compatibility is to us at Gravity Wiz. Sure, there are some known limitations but we do everything we can to ensure the entire Gravity Perks suite works together seamlessly and intuitively.
This week, we improved the compatibility between…
✅ GP Google Sheets and GP Populate Anything – by honoring Populate Anything's query limit where GP Google Sheets previously had a hardcoded limit of 1000.
Learn more about populating Google Sheets data in Gravity Forms with Populate Anything.
✅ GP Multi-page Navigation and GP Page Transitions – by resolving an issue where the page navigation was duplicated when Page Transitions' Soft Validation feature was enabled.
These perks are a dream team, dramatically improving the UX for multi-page forms by making them easier to navigate and frictionless to complete.
–
We care about compatibility with 3rd-party plugins as well, like Gravity Forms full suite of official add-ons and other popular plugins in the ecosystem. Check out the changelog for even more examples of our passion for playing nice with others. 🛝
Wizarding Workshop VII: GF + WooCommerce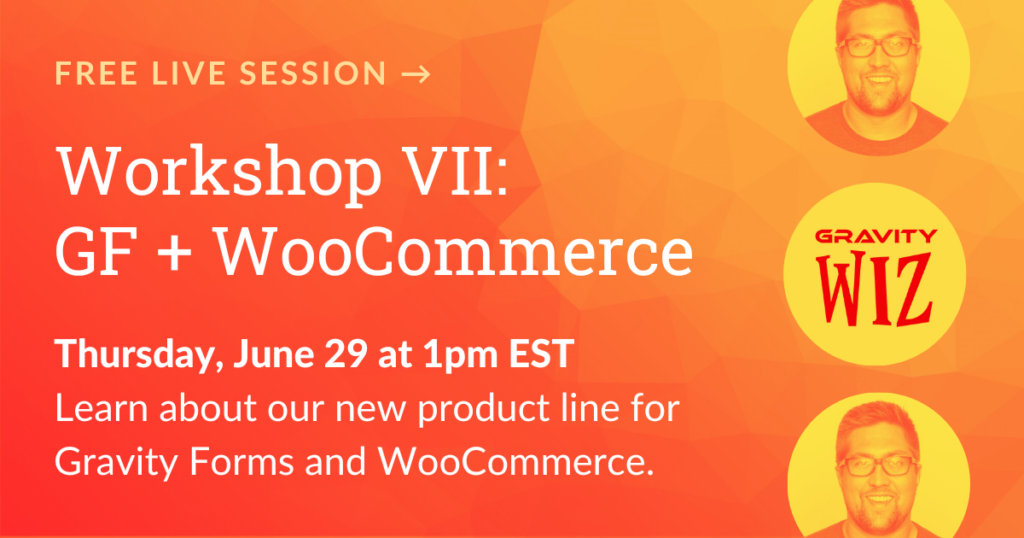 So what is this new product line? We're calling it Gravity Shop and it will offer a variety of products that allow you to integrate with WooCommerce in magical ways. 🧙‍♂️
Our first product will be Gravity Shop Product Configurator!
This upcoming plugin makes it easy to connect Gravity Forms with your WooCommerce products, allowing you to offer advanced customization options (e.g. engravings, uploaded files for printing, booking/ticket info, etc) and so much more.
In this workshop, we'll walk you through each aspect of this new product and show you the key differentiators between GS Product Configurator and other solutions on the market.
Spotlight: Automating Membership Registrations with Populate Anything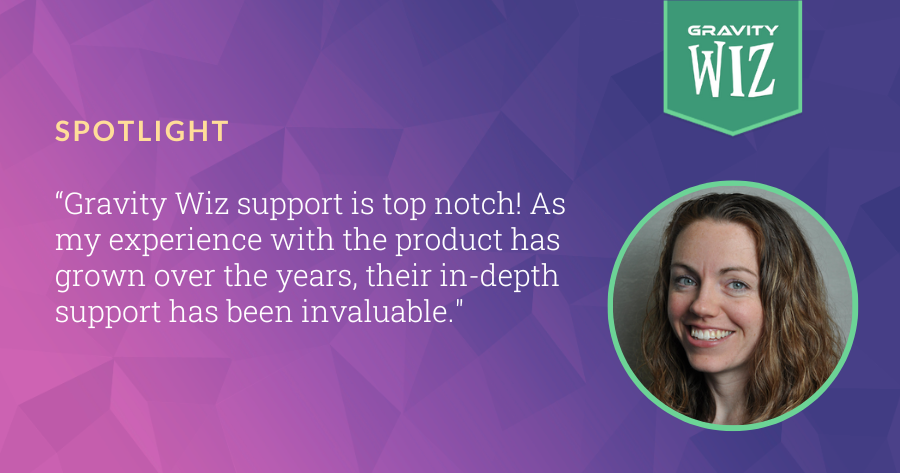 Remanufacturing Industries Council (Reman Council) members are companies, and large ones. When a new company becomes a member, employees from that company get access to a plethora of resources offered through Reman Council's website.
Michelle Hayes built Reman Council's membership portal using Gravity Forms & Gravity Perks. She found that once a new company had registered, managing the registration process of each company's associated employees was a bit cumbersome. So she employed Populate Anything to speed up the process.
In this spotlight, we explore at a high level exactly how she got it done.
New Resources
New Guide | Gravity Forms Repeaters
What are the pros and cons between List fields, GF's Repeater API, and Nested Forms? This exhaustive guide will make you an instant expert on this subject. We left no stone unturned. 🪨
Guest Post on Gravity Forms | 5 Ways You Can Use Gravity Forms with OpenAI… Right Now!
The AI hype machine is real. Sometimes the best way to understand new tech is simply to explore it in the context of your own business. This new article series we're writing on the Gravity Forms blog aims to give you an approachable starting point for putting AI to work for your forms.
Populate Anything | Performant Unique Results (for the Database Object Type)
Look, there's no way I'm going to be able to explain this adequately here so TL;DR:
If you are fetching unique values from any size database with Populate Anything, you owe it to yourself to read the description of this snippet and see if it applies to your configuration.
The performance gains are massive.
We'll be looking to include this in core at some point so feedback is very welcomed.
Gravity Perks
GP Entry Blocks (1.0-alpha-2.23)
Fixed an issue with Checkbox choices with commas not rendering correctly.
GP Google Sheets (1.0-beta-2.2)
Fixed issue where GravityView edits would fail due to a missing function.
Fixed issue where the Google Sheet Object Type was hard-coded to a limit of 1,000 rows rather than using the query limit specified by Populate Anything.
GP Multi Page Navigation (v.1.2.2)
Fixed an issue where page links could duplicate if using Multi-page Navigation with Page Transitions.
GP Page Transitions (v1.0.14)
Fixed issue where having a required Signature field in forms with Soft Validation would prevent page progression even if the Signature field was signed.
GP Populate Anything (v2.0.3)
Fixed issue where Live Merge Tags would not show a value for Date Field's using the "Date Field" Date Input Type upon initial load of a form.